No excise duty on school banking: Muhith
Muhith defends excise duty on bank accounts at parliament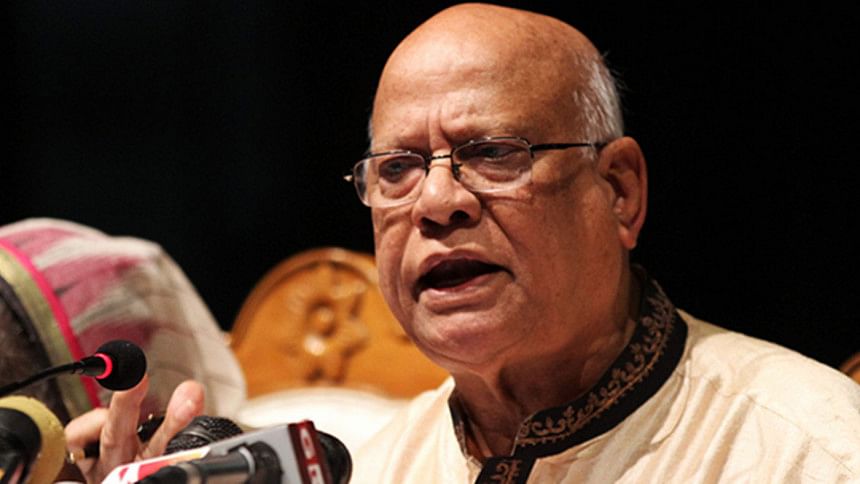 Finance Minister AMA Muhith today defended the excise duty he proposes on bank accounts and said school banking activities will be out of its purview.
Under fire within his party for the budget he has proposed for 2017-18 fiscal, Muhith has labeled the excise duty as a "legendary step" of the government.
In a scripted reply to lawmakers' queries at parliament, Muhith reiterated that there will be no excise duty imposed for bank balance amounting up to Tk 1 lakh.
"There will be no impact on school banking activities due to excise duty," Muhith told the parliament.
Muhith has come under fire in the parliament for his budget – that has been the topic of discussion for the implementation of VAT law and excise duty on bank accounts.
Ruling Awami League lawmakers fear that such tough measures could agitate the people now, two years in the walk to the next parliamentary election.