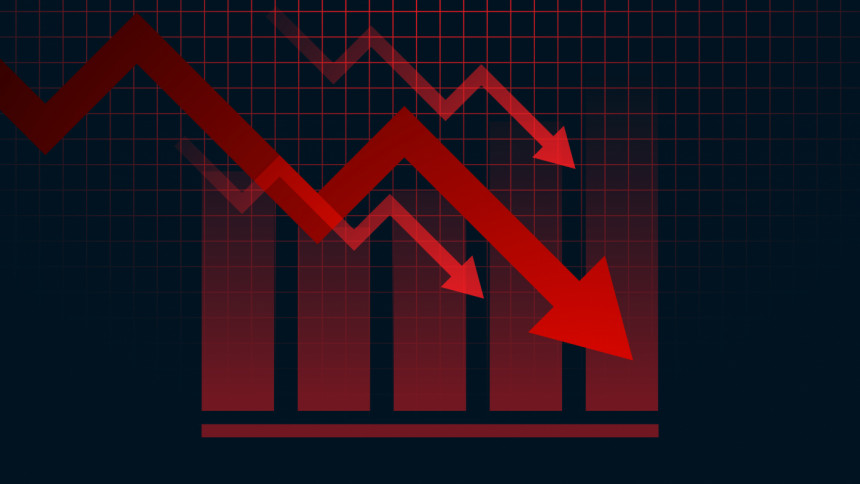 The stock market in Bangladesh continued to fall for the third consecutive day today amid the lower participation of investors.
The DSEX, the benchmark index of the Dhaka Stock Exchange (DSE), lost 27 points, or 0.24 per cent, to 6,333 at 12:30 pm.
Turnover stood at Tk 347 crore.
Of the securities, 78 were up, 250 were down and 53 remained unchanged.
Among the individual companies, imam Button Industries topped the gainers' list that rose 10 per cent. Meghna Insurance, Progressive Life Insurance, Meghna Cement Mills and Fu Wang Food were also on the list of the major gainers.
The Chittagong Stock Exchange also fell.
The CASPI, the all-share price index of the port city bourse, edged down 84 points, or 0.44 per cent, to 18,644.