Stocks' index, turnover both rise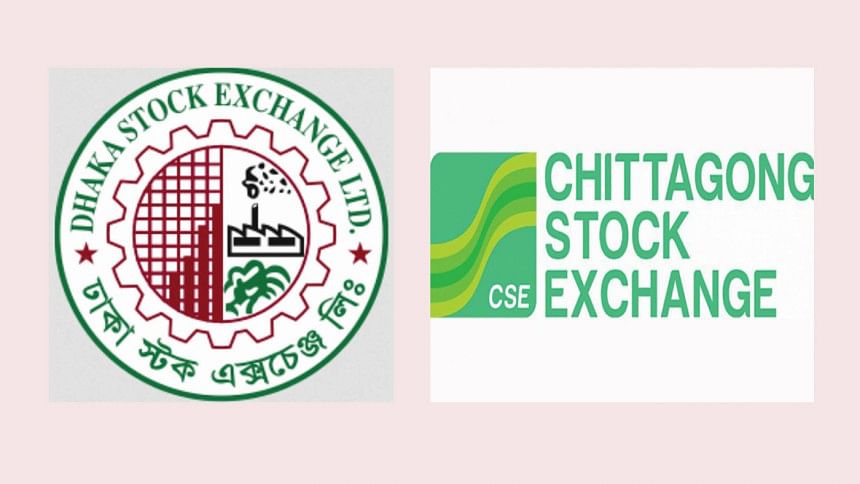 Stocks rose today thanks to the increased participation of investors as the stock market regulator has decided to sit with the stakeholders to find the reasons behind the falling trend of the market.
The DSEX, the benchmark index of the Dhaka Stock Exchange (DSE), rose 17 points, or 0.28 per cent, to 6,202.
The DS30, the blue-chip index, went up 0.21 per cent to 2,196 while the DSES, the index that represents shariah-based companies, advanced 0.26 per cent to 1,355.
Turnover, an important indicator of the market, increased 47 per cent to Tk 291 crore, up from the previous day's Tk 198 crore.
The investors go for buying stocks after being encouraged by the move of the Bangladesh Securities and Exchange Commission (BSEC), said a stockbroker.
Among the traded companies, 77 advanced, 90 declined and 188 remained the same.
Islami Commercial Insurance posted the highest appreciation, rising 9.94 per cent. Sea Pearl Beach Resort & Spa surged 9.91 per cent. Ratanpur Steel Re-Rolling Mills advanced 9.82 per cent.
Desh Garments suffered the sharpest fall, sliding 9.96 per cent. Prime Bank dropped by 2 per cent. Libra Infusion also fell by around 1 per cent.
Sea Pearl Beach Resort & Spa was the most-traded stock on the day with its shares worth Tk 26 crore transacted. Intraco Refueling Station, Bashundhara Paper Mills, Orion Phrama, and Genex Infosys also saw significant transactions.
The Caspi, the all-share price index of the CSE, increased 44 points, or 0.24 per cent, to end the day at 18,315.
Of the securities that transacted, 48 advanced, 38 declined, and 97 did not show any price movement.