Stocks extend gains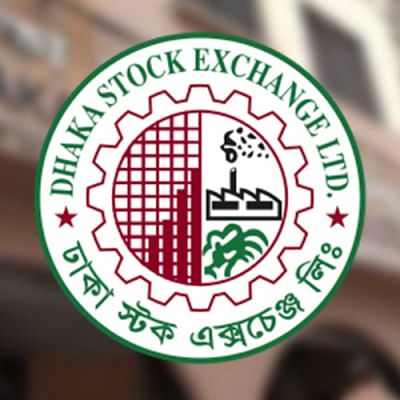 Dhaka and Chattogram stock exchanges extended their gains yesterday although most shares fell. 
The DSEX, the benchmark index of the Dhaka Stock Exchange, added 6.17 points, or 0.09 per cent, to close at 6,407, posting an increase for the fourth consecutive day.  
The DS30, the blue-chip index, gained 0.19 per cent to 2,275, and the DSES, the shariah-based index, was up 0.21 per cent at 1,393.
Turnover went down by more than 17 per cent to Tk 1,048 crore after rising to an 11-month high of Tk 2,105 crore on Sunday.
Of the securities, 123 advanced, 188 declined and 71 did not show any price movement.
"Optimistic investors are depositing fresh funds into stocks expecting a positive drive ahead riding on regulatory measures," said International Leasing Securities Ltd, a brokerage house, in its daily market review, while explaining the upward trend. 
Among the sectors, travel rose 2.3 per cent and paper was up 1.3 per cent. The financial institution sector was down 1.9 per cent, life insurance dropped 1.4 per cent, and services declined 1.4 per cent.
Investors' activity was mostly centred on textile, which accounted for 17 per cent of the turnover. It stood 10.5 per cent for the engineering sector.
Among the individual companies, GBB Power clocked the highest gain, advancing 9.71 per cent.
Simtex Industries Ltd rose 9.48 per cent, Apex Foods added 8.74 per cent, Aman Feed increased 8.44 per cent, and Orion Infusion was up 8.22 per cent.
Padma Islami Life Insurance suffered the most, giving up 6.37 per cent. Uttara Finance and Investments, Global Heavy Chemicals, Takaful Islami Insurance, and Hakkani Pulp & Paper Mills shed more than 4 per cent.
Bangladesh Export Import Company was the most-traded stock on the DSE with its shares worth Tk 84 crore changing hands. Bangladesh Shipping Corporation, Fortune Shoes, Orion Pharma, IPDC Finance, and Sonali Paper & Board Mills witnessed significant turnover on the day as well.
The CASPI, the all-share price index of the Chittagong Stock Exchange (CSE), rose for the third consecutive day yesterday as it closed at 18,829 after adding 5.6 points, or 0.02 per cent.
On the CSE, decliners outnumbered gainers as 114 stocks advanced, 135 fell, and 61 were unchanged.
Turnover slipped to Tk 42 crore from Tk 58 crore a day ago.