Stocks continue to decline
But turnover rises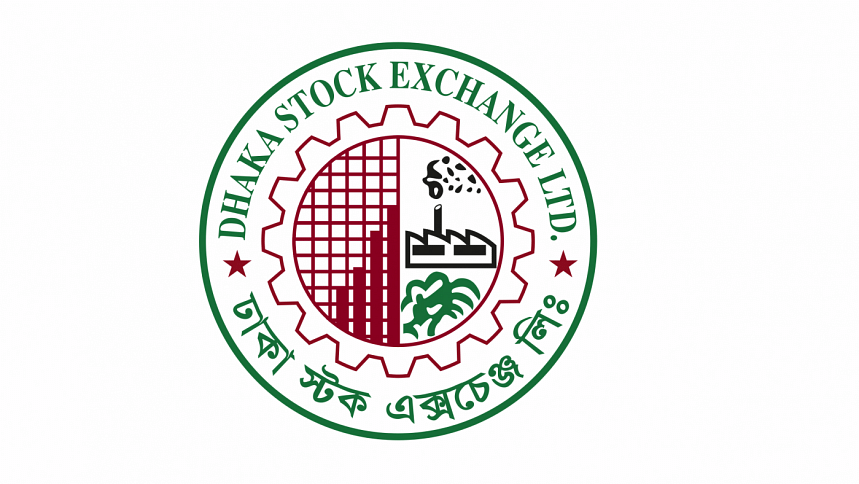 Stocks continued to drop yesterday while turnover rose as some investors were active in the block market. 
The block market is a platform of an exchange where a large number of stocks are traded in a single transaction at a negotiated price without affecting the index.
The DSEX, the benchmark index of Dhaka Stock Exchange (DSE), dropped 6 points, or 0.10 per cent, to 6,238 points.
The DS30, the blue-chip index, went down 0.10 per cent to 2,201 points while the DSES, the index that represents Shariah-based companies, fell 0.15 per cent to 1,366 points.
As the block market allows stocks to be traded at a value 10 per cent lower than that in the main market, some investors tried to buy stocks from the former, said a stockbroker.
Stock investors are apprehensive over making investments amidst the present economic situation, so the index is falling while turnover has also remained low, he pointed out.
Turnover, an important indicator of the market, rose 34 per cent to Tk 456 crore from that on the previous day.
Now institutional investors should come forward and play their proper role and support the market so that general investors can regain their confidence, he added.
Among the companies to undergo trade, 30 advanced, 54 declined and 241 remained the same.
Dhaka stocks extended their bearish trend for a fourth consecutive session as investors were reluctant to make fresh investment amid macroeconomic uncertainty, said International Leasing Securities in its daily market review.
Following a price fall in the previous two sessions, the market started off on a negative note and witnessed a sharp fall early on, it said.
The trend continued till the end of the trading day in spite of bargain hunters turning buoyant late in the session, it added.
The apprehensive investors opted to liquidate their investments, especially those in IT, resulting in its drop by 1.6 per cent.
However, the enthusiastic investors took a liking to jute and ceramic sectors, resulting in rises of 3.1 per cent and 1.6 per cent respectively.
The turnover increased by 34.2 per cent as the block turnover of Beximco Sukuk worth Tk 100 crore was executed.
Based on the turnover, investors' activities were mostly centred on pharmaceuticals (20.9 per cent), ceramics (13 per cent) and fuel and power (12.8 per cent).
Monno Ceramic Industries posted the highest appreciation, rising 9.97 per cent. Bangladesh Autocars surged 9.91 per cent while Islami Commercial Insurance, Aziz Pipes and Northern Islami Insurance rose by more than 7 per cent.
Advent Pharma suffered the biggest fall, sliding 4 per cent. Kohinoor Chemical Company (Bangladesh) dropped 4.33 per cent, aamra technologies 3.55 per cent and Fine Foods 3.11 per cent.
Monno Ceramic Industries was the stock to be traded the most with shares worth Tk 36 crore changing hands. Intraco Refueling Stations, Orion Infusion, Genex Infosys and Monno Agro & General Machinery also saw significant transactions.
The Caspi, the all-share price index of Chittagong Stock Exchange, fell 41 points, or 0.22 per cent, to end the day at 18,404 points.
Of the securities that underwent transactions, 14 advanced, 49 declined, and 81 did not show any price movement.