Highest turnover, yet 39pc stocks without a buyer
DSE's prime index slips into the red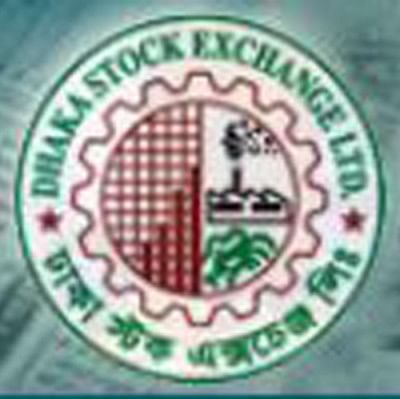 Although turnover of Dhaka Stock Exchange (DSE) soared to its highest in a year yesterday, around 40 per cent stocks had no buyer. 
Turnover at the DSE soared around 43 per cent to Tk 2,832 crore compared to that on the previous day. The last time it was this high was on September 7 last year when it had reached Tk 2,866 crore.
It was the 15th time in the DSE's history that the turnover had crossed Tk 2,800 crore, while 145 stocks, which is around 39 per cent of the total tradeable ones, were left without purchase offers.
Among the 373 stocks traded at the DSE, 72 went up, 156 down and 145 remained unchanged.
The DSEX, the benchmark index of the DSE, fell 4 points, or 0.06 per cent, to 6,596.
The DS30, the index that consists of blue-chip companies, edged down 0.18 per cent to 2,401, while the DSES, the Shariah-based index, was down 1 per cent to 1,451.
It was the 15th time in the DSE's history that the turnover had crossed Tk 2,800 crore, while 145 stocks were left without purchase offers
The prime index of the Dhaka bourse slipped into the red amid volatility after adding 113 points in the last three consecutive sessions, said International Leasing Securities in its daily market review.
Doubtful investors preferred booking some quick gains on sector specific stocks, it said.
Following the last session's upward movement, the market started in the black and added 76 points within the first three hours.
However, the risk-averse investors' profit booking selloffs during the last hour of the session eroded the early gains, it added.
Among the sectors, paper rose 3.4 per cent, cement 2.5 per cent and financial institution 0.9 per cent whereas IT dropped 1.8 per cent, service 1.6 per cent and ceramic 0.5 per cent.
According to the turnover, investors' activity was mostly centred on pharmaceuticals (26.3 per cent), miscellaneous (22 per cent) and engineering (8.9 per cent).
Central Pharmaceuticals topped the gainers' list, advancing 9.44 per cent. Shahjibazar Power Company, Union capital, BDCOM Online, and the Sea Pearl Beach Resort & Spa also rose over 7 per cent.
Bangladesh Welding Electrodes suffered the highest correction, sliding 9.22 per cent. Bangladesh Industrial Finance Company, Standard Ceramic Industries, eGeneration, and Eastern Cables also decline by more than 7 per cent.
The Caspi, the all-share price index of Chattogram Stock Exchange, gained 56 points, or 0.28 per cent to end at 19,450.
Of the issues that were traded on the bourse in the port city, 79 advanced, 97 declined and 106 did not show any price movement.