Five firms make up one-third of weekly stock turnover
Rumour-based trading behind their rise, experts say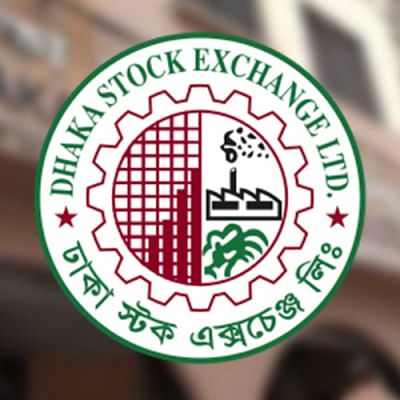 Just five companies contributed about one-third of the turnover registered by the Dhaka Stock Exchange (DSE) last week as investors rushed to buy shares heeding rumours that their values would go up.
Stocks of these companies -- Genex Infosys, Bangladesh Shipping Corporation, Shinepukur Ceramic, Sea Pearl Cox's Bazar Beach Resort and Orion Pharma -- saw Tk 234 crore worth of trade over the past five days with average turnover standing at Tk 648 for the week.
Overall trading in the market is now mostly rumour based as various speculations on some companies fuelled their share value, according to a senior official of a brokerage house.
As a result, trading is currently concentrated on these stocks, he added.
He went on to say that most institutional investors are applying the wait-and-see approach and so, even some well performing stocks are stuck with low values if not the floor price.
The Bangladesh Securities and Exchange Commission had set floor prices for each stock at the end of July last year in a bid to halt the freefall of market indices amid global economic uncertainties.
Each stock's floor price was decided based on their average closing price on July 28 last year and the preceding four days.
The DSEX, the benchmark index of the country's premier bourse, closed in the negative territory for a second week in a row as shaky investors continued their selling spree in major sectors, International Leasing Securities said in its weekly market analysis.
Most investors remained pessimistic and reluctant to make fresh investments as they failed to find any clear direction about the market's future movements.
In addition, there are persisting concerns about state of Bangladesh's macroeconomic indicators, such as inflation, interest rates and ongoing US dollar crisis.
The taka was devalued by about 14.5 per cent in the July-December half of fiscal 2022-23 due to US dollar shortages.
Since the Russia-Ukraine war began, the local currency has weakened by a total of about 25 per cent, making imports more expensive, as per Bangladesh Bank data.
In August, the Consumer Price Index (CPI) rocketed to a 10-year high of 9.52 per cent, according to the Bangladesh Bureau of Statistics. The CPI then fell to 8.71 per cent in December, which was still high considering historical trends.
And although the country's economic indicators are heading towards stability now, investors are still suffering from a confidence crisis, it added.
The DSEX lost 11.4 points over the week while the DSES, an index comprised of shariah-compliant companies, shed 2.1 points and the DS30, which represents blue-chip stocks, gained 4.6 points.
However, the average weekly turnover rose by 14.23 per cent to hit Tk 648.7 crore at the same time.
Among all sectors, jute rose by 8.3 per cent, travel and leisure advanced 3.1 per cent, and paper and printing climbed 2.3 per cent while general insurance dropped 4.3 per cent and IT fell by 4.3 per cent.
Investor activity was mostly focused on the IT (16.2 per cent), pharmaceuticals and chemical (14.2 per cent), and miscellaneous (11 per cent) sectors.
Elsewhere in the port city, the Chittagong Stock Exchange saw its prime index, the CASPI, lose 47.9 points over the week.