DSE turnover ebbs below Tk 500cr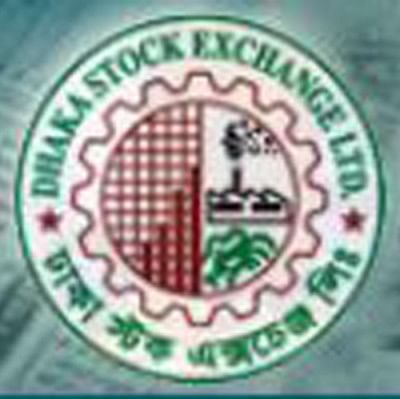 Major indices of the Dhaka Stock Exchange (DSE) edged upwards yesterday even though turnover dipped below the Tk 500-crore mark as investors opted against making fresh bets amid the ongoing economic crisis.
The DSEX, the benchmark index of the Dhaka bourse, advanced 35 points, or 0.56 per cent, to close the day at 6,253 points.
The DS30, which represents blue-chip stocks, increased 0.39 per cent to 2,191 points while the DSES, comprised of shariah-compliant companies, climbed 0.69 per cent to 1,356 points.
Of the issues traded at the DSE, 76 advanced, 11 declined and 234 did not see any price movement.
Meanwhile, turnover, a major indicator of the market's health, fell 16 per cent to Tk 468 crore.
This is the lowest turnover recorded by the DSE since October 24 earlier this year, when it stood at Tk 334 crore following a technical glitch that halted trading activities for two hours.
The stock market yesterday bounced back from a three-day slump as bargain hunters cautiously showed interest in sector-specific stocks that have reached lucrative prices, International Leasing Securities said in its daily market review.
The DSEX had shed a total of 136 points in the last three days.
Trading opened on a downbeat note that reverted to an upward trend after the second hour of the session. However, most stocks were lodged at their respective floor prices and that reduced the trade volume, it added.
All the sectors achieved price appreciation, sans jute that dropped 4.9 per cent while banks fell 0.2 per cent.
Investor activity was mostly focused on the IT (20.4 per cent), pharmaceutical (19.8 per cent) and paper (8.8 per cent) sectors.
Sinobangla Industries topped the gainers' list, advancing 9.9 per cent, while Navana Pharmaceuticals, eGeneration, Chartered Life Insurance, and Padma Life Insurance also rose by more than 9 per cent.
Global Islami Bank suffered the sharpest fall, giving up 10 per cent, while Sonali Aansh Industries, National Tec Company, aamra networks and Fine Foods were among the major losers as well.
The CASPI, the all-share price index of the Chittagong Stock Exchange, edged down 7 points, or 0.03 per cent, to close at 18,174 points.
Of the issues traded at the port city bourse, 40 advanced, 17 declined, and 73 did not show any price movement.