Dhaka stocks snap gaining streak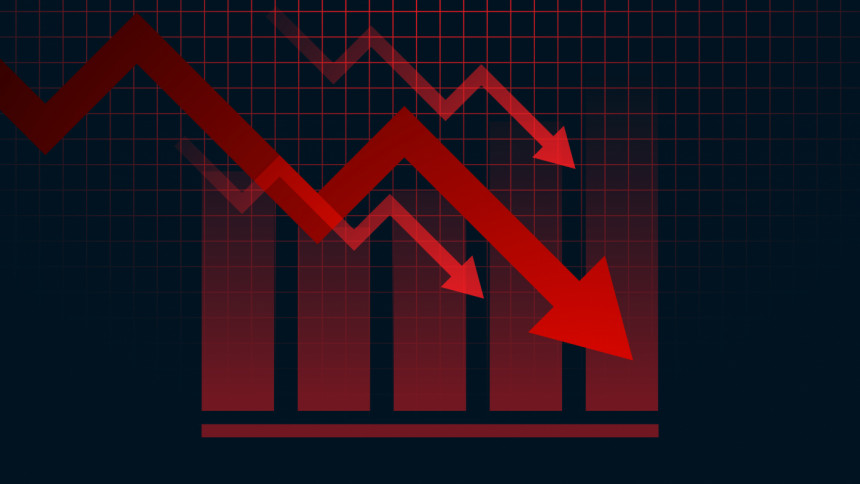 The prime index of the Dhaka Stock Exchange (DSE) broke the last two days' gaining streak today while the turnover plummeted below the Tk 600 crore-level.
The DSEX, the benchmark index of DSE, lost 26 points, or 0.41 per cent, to 6,301 at the end of the day.
The turnover hit Tk 594 crore, which was 33 per cent lower than the previous day's Tk 683 crore.
At the DSE, 94 stocks advanced, 230 declined and 57 remained unchanged.
Global Heavy Chemicals Limited topped the gainers' list with about a 9.91 per cent rise.
Meghna Insurance, Meghna Condensed Milk Industries, Prime Textile Spinning Mills and Meghna Pet Industries also advanced significantly.
Imam Button Industries shed the most with a 2 per cent drop.
Beacon Pharmaceuticals, Paper Processing & Packaging, HRTextile, and Tamijuddin Textile Mills were among the heavy losers.
Fu Wang Food became the most traded stock with shares worth Tk 34 crore changing hands followed by Shinepukur Ceramics, Metro Spinning, Monno Fabrics, and Shurwid Industries.
The Chittagong Stock Exchange (CSE) also fell today.
The CASPI, the main index of the CSE, dropped 45 points, or 0.24 per cent, to close the day at 18,573.
Of the 281 stocks traded, 83 rose, 162 fell, and 36 did not see any price movement.