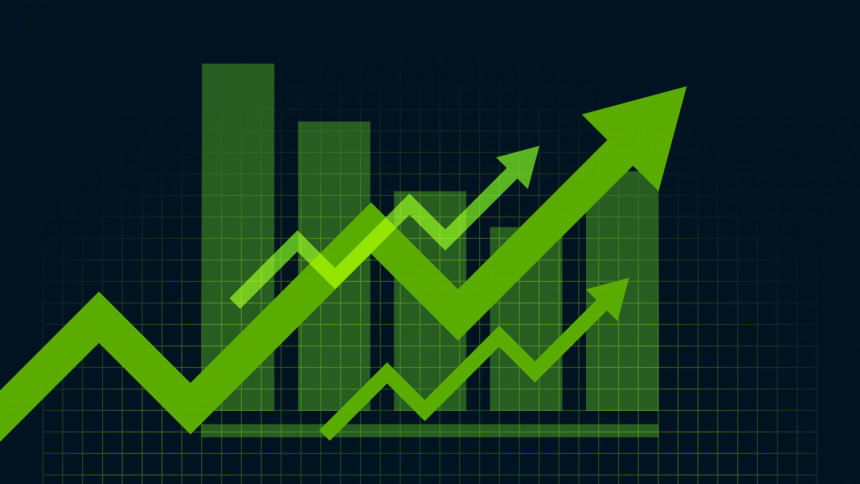 Shares on the Dhaka Stock Exchange (DSE) rose today, extending yesterday's turnaround from a three-day losing streak.
The DSEX, the benchmark index of the premier bourse in Bangladesh, was up 27 points, or 0.43 per cent, at 6,345 by 12:30 pm. Turnover stood at Tk 302 crore.
Of the securities, 288 advanced, 89 declined and 64 did not show any price movement.
Meghna Pet Industries gained the most with a 9.96 per cent rise.
Meghna Insurance, Shurwid Industries, Titas Gas Transmission, Global Heavy Chemicals and Dhaka Electric Supply Company also advanced significantly.