Sugar price hike an effect of global market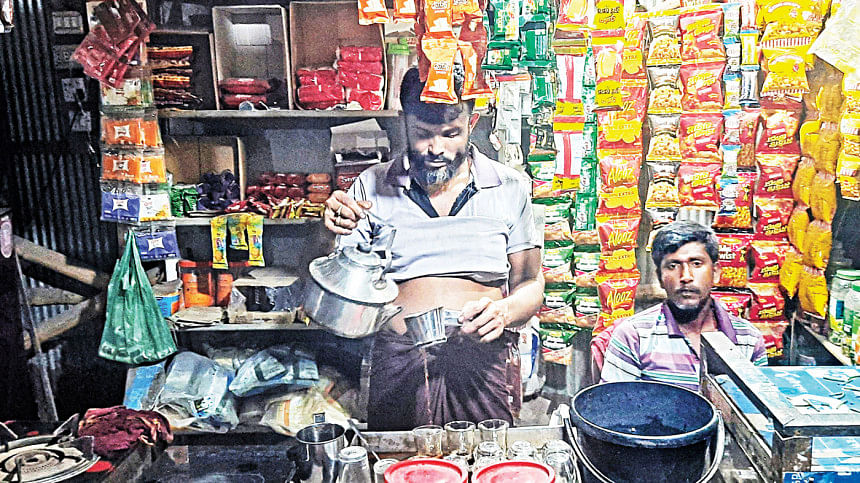 Sugar prices have reached a record high internationally, which has had a ripple effect on Bangladesh's wholesale markets, including those in Dhaka and Chattogram.   
In a span of a week, the price of each maund (around 37 kilogrammes) has increased by Tk 200 to Tk 250.
At the retail level, the price increased by Tk 3 to Tk 5 per kilogramme (kg) in some areas, said traders.
A week ago, the government fixed the retail price at Tk 104 per kg for loose sugar and at Tk 109 for packaged sugar.
The prices were supposed to come into effect from April 8.
However, consumers are having to pay at a higher rate than that set by the government.
Importers and traders said raw sugar prices in the global market have surged to a near 10-year high amidst apprehensions of a drop in production in several exporting countries, including India, Brazil and Argentina.
According to International Sugar Organization (ISO), the price of raw sugar has increased by 19 per cent in a span of one and a half months in the international market.
On Wednesday, the sweetener was sold at $681.20 from $569.36 per tonne, meaning the price had gone up by $112 during the period.
In January, raw sugar was sold at $537.40 to $576.90, in February at $561 to $570.30 and in March at $569 to $624.75, said the data.
"The refinery companies have reduced the supply of the product in the domestic market due to the trend of prices increasing in the international market," Abdur Razib, a wholesaler of Chattogram's Khatunganj market, told The Daily Star.
As a result, the price of the product has increased by at least Tk 5 to Tk 6 per kg in the last few days.
"Although the price of the product was announced to be reduced by Tk 3 per kg, it did not have much impact on the market. Rather, there is an upward trend again," he added.
The wholesaler said sugar was now being sold at Tk 4,180 to Tk 4,200 per maund from Tk 3,950 a week ago.
"Now the refinery companies have reduced their supply and are demanding a price higher than that fixed by the government," Abul Hashem, vice-president of Bangladesh Sugar Merchants Association, told The Daily Star.
Yesterday sugar sold at Tk 4,250 per maund in Dhaka's wholesale markets, whereas it was sold at Tk 4,100 a week ago, he said. He claims that he was not being supplied 30 per cent to 40 per cent of his demand.
Md Yusuf, manager of Maa Store in Chakbazar, one of the biggest kitchen markets in Chattogram, said he was now selling sugar at Tk 11 to Tk 118 per kg and they were not being supplied sugar as per requirement.
"We reduced the price one week ago, as per announcement from April 8," Biswajit Saha, director for corporate and regulatory affairs at City Group, one of biggest refiners, told The Daily Star in this regard.
"We take into account how much products is being sold every day and at what price is being reported to the Ministry of Commerce. What can we do if someone sells at a higher price in the market?" he asked.
"The price of the product in the international market is currently the highest in the last 10 to 12 years. In most countries of the world, including India, prices of the product are on the rise," he added.