Shyampur Sugar posts Tk 26.52cr loss in 2021-22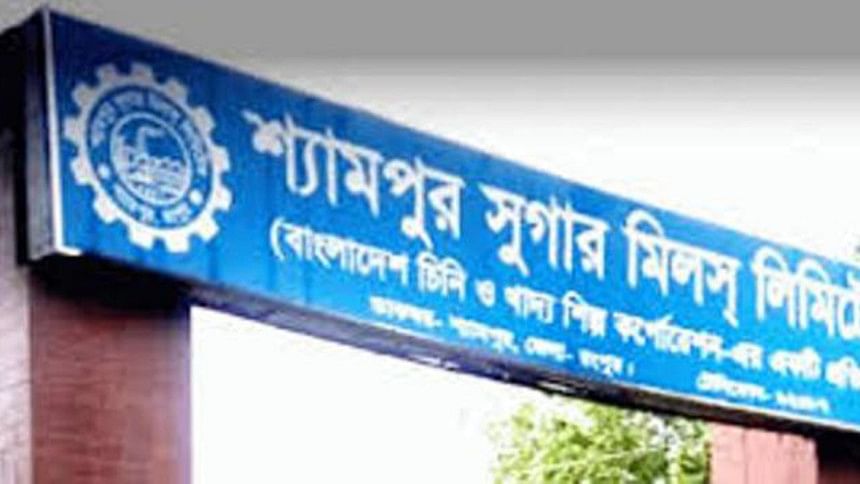 Shyampur Sugar Mills Ltd reported a loss of Tk 26.52 crore in the last financial year.  
The loss was, however, down from Tk 62.57 crore the state-run sugar manufacturer made in the previous financial year.
Thus, the company posted negative earnings per share of Tk 53.03, which was a negative Tk 125.14 in 2020-21.
The EPS decreased in the last financial year as sales were lower compared to the previous year, according to a filing on the Dhaka Stock Exchange (DSE) yesterday. 
Shyampur Sugar's net asset value (NAV) per share stood at Tk 1,167 in negative against Tk 1,114 in negative in 2020-21, while the net operating cash flow per share (NOCFPS) was Tk 49.91 in negative versus Tk 86.06 in negative in 2020-21.
The board of directors recommended no dividend for 2021-22.
The company also suffered a loss of Tk 9.65 crore in the first quarter of 2022-23. It was Tk 10.81 crore during the same quarter in 2021-22.
The EPS was a negative Tk 19.30 in July-September of 2022, against a negative Tk 21.62 a year earlier.
The NOCFPS was Tk 0.00 for July-September versus Tk 0.12 in 2021, while NAV per share was Tk 1,186 negative on September 30 and a negative of Tk 1,167.57 on June 30.
The EPS, the NOCFPS and the NAV were also negative as the government has shut Shyampur Sugar due to recurring losses, high production costs, and the net capital deficiency of the operational activity, said the filing.
The production at Shyampur Sugar Mills, along with five other state-owned sugar mills, has been on halt since December 2020 amid mounting losses.