Production at Pabna BSCIC estate falls for power cuts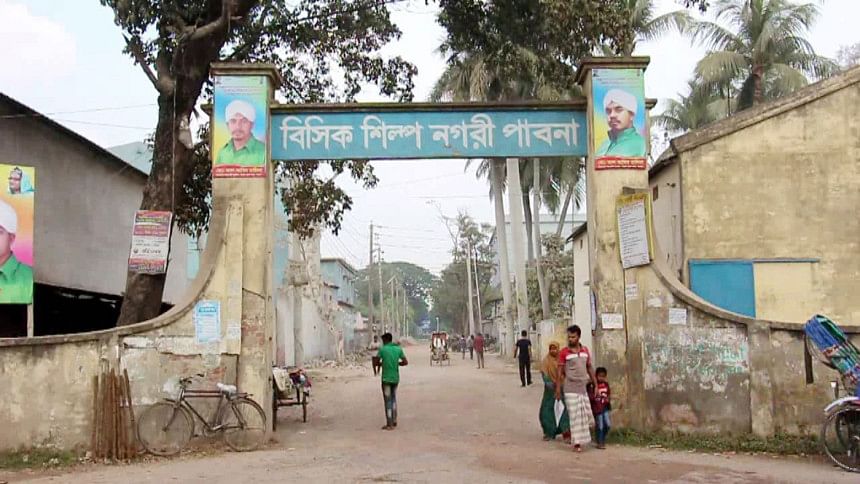 Production at the BSCIC industrial estate in Pabna, the country's biggest food processing zone operated by the Bangladesh Small and Cottage Industries Corporation (BSCIC), has fallen significantly due to recent power outages of up to three times daily, sources said.
Established on 110 acres of land, the BSCIC industrial estate houses a total of 172 industrial units, of which 100 out of the 169 operational factories are food grain processing units.
About 1,500 tonnes of food grains are processed each day inside the industrial complex, where the biggest rice producing factory in the country's northern district operates alongside smaller units.
Besides, there are also flour producing factories, pulse  processing factories and mustard oil manufacturing factories, said Md Rofikul Islam, deputy general manager of the BSCIC industrial estate.
So far, about Tk 1,400 crore has been invested in the BSCIC estate, which provides Tk 90 crore to Tk 800 crore to government as taxes each year
So far, about Tk 1,400 crore has been invested in the BSCIC estate, which provides a maximum Tk 800 crore and minimum Tk 90 crore to the government as taxes each year.
"So, it is one of the biggest and most successful industrial zones in the country but the recent power disruptions are badly hampering production," Islam said.
"We need a minimum of 11 megawatts of uninterrupted power in the industrial area to keep production going smoothly but blackouts have been taking place for the last few weeks during peak manufacturing hours," he added.
Md Abdul Latif, an estate officer of the BSCIC industrial complex, said overall production has fallen between 30 and 40 per cent while production costs have risen 5 to 10 per cent due to power outages.
With this backdrop, the BSCIC authority has submitted a letter to the Northern Electricity Supply Company (NESCO), demanding the estate be free of load-shedding.
As the BSCIC industrial estate is the one of the biggest food processing zones, the recent power outages and their adverse effect on production may have a bad influence on the country's food grain production, he added.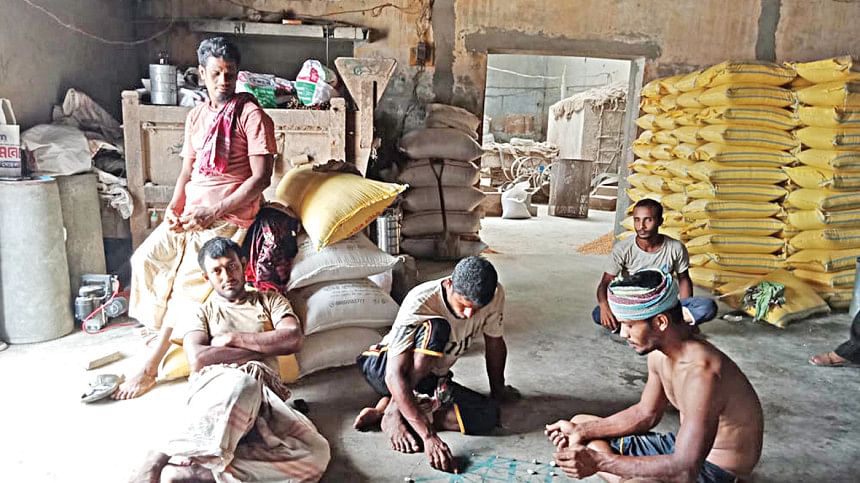 However, Md Mahabubul Haque, an executive engineer of the NESCO-2, said half of the total electricity demand in the region already goes to the BSCIC.
"We are supplying electricity to customers as we are getting supply from our national grid. So, we have nothing to do," Haque added.
During a visit to the Amir Hossain Dal Mill, it was found that factory workers were passing the time by playing inside the premises as production was halted amid a power outage.