Pabna BSCIC Industrial Estate: Heavy industries settling in after food processors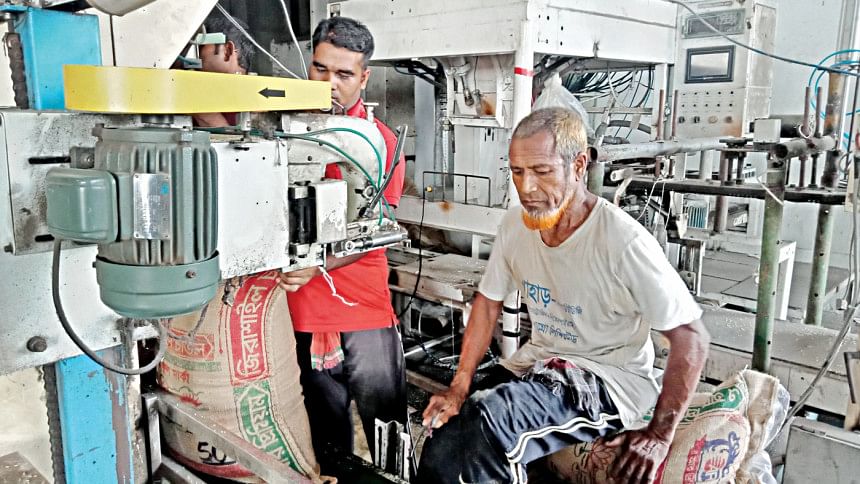 Starting off in 1962, the Bangladesh Small and Cottage Industries Corporation's (BSCIC) industrial estate in Pabna had initially drawn small investors, taking shape as one of the district's biggest food processing hubs. 
Things have been changing for the last couple of years.
The estate has been drawing many big investors who have been establishing heavy industries such as those for steel, automobile, pharmaceuticals and automatic rice mills, bringing in approximately Tk 100 crore through export of products.
With increasing demand, the estate expanded, allotting all plots among investors. Many industries are being constructed at present.
The estate started its journey with 83 acres of land. It expanded twice, the first time to 110 acres. At one point the number of industrial units rose to 172 on 474 plots.
Only three factories have closed since then but the rest are running operations, producing products worth over Tk 800 crore, said official sources.
With increasing demand, the estate expanded by another 15 acres of land in 2016 where another 31 industrial units were erected through 100 plots.
Of the 31, which includes a steel factory, one has already started production while 12 are under construction, said Md Abdul Latif, the estate officer.
There are now 203 industrial units in the estate. Of them, 183 are running, enabling jobs for 10,000 people, he said.
Once all the factories become operational, 13,000 workers to 14,000 workers will get jobs, he added.
Around Tk 14,000 crore was invested in factories when the estate was in its initial state, which now produced products worth Tk 800 crore annually, Md Rafikul Islam, deputy general manager of the estate, told The Daily Star.
In the expanded parts, investments worth Tk 283 crore are expected which would help produce goods worth Tk 765 crore annually, he said.
Of the 203 factories, almost 150 are food processing factories dealing with rice, flour, lentil and mustard oil, he said.
Every month, they churn out at least 600 tonnes of rice, 500 tonnes of flour, 400 tonnes of lentils and 150 tonnes of mustard oil, which are sold around the country, said Islam.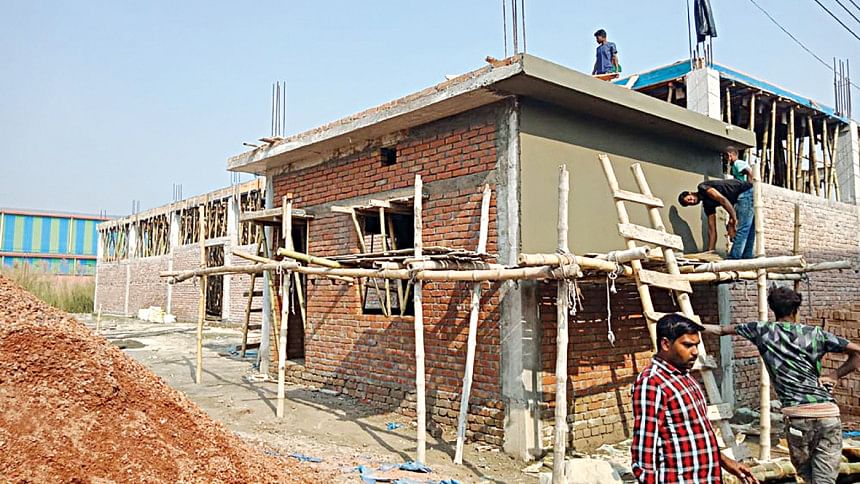 Gas supplies have helped establish the heavy industries, he said.
They include those of Square Pharmaceutical, Raja Automobile, Moyaj Uddin Steel and AR Group, said Md Rafikul Islam, acting general manager of the estate.
Apart from providing supplies to the local market, products worth over Tk 100 crore are exported from here every year, he added. However, the sorry state of roads and drainage systems continue to disappoint traders.
Most of the roads are yet to be repaired and are unfit for the movement of trucks, said Md Khairul Islam, owner of a factory making spicy snacks.
"…there is no proper drainage system…when it rains there is massive waterlogging…it halts truck movement," he said.
Repairs and maintenance have started and soon the entire estate will be covered, assured the acting general manager.
"…Pabna BSCIC has been providing all necessary support such as gas and electricity supply through a separate sub-station and a good security system to attract investors," he added.