Mobile subscriber base erodes on GP SIM ban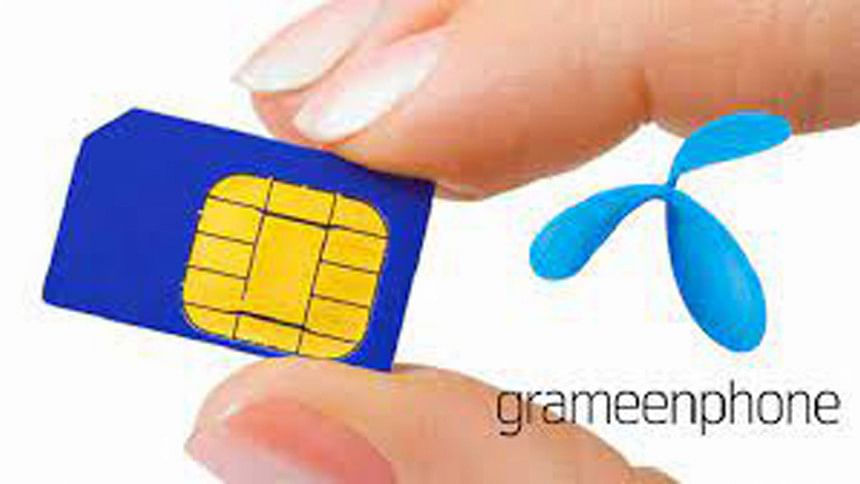 The number of mobile subscribers in the country continued to slide in August after the regulator banned Grameenphone from selling new SIMs at the end of June citing its failure to provide quality service, including incurring excessive call drops. 
Moreover, the number of customers gained by the other two private operators -- Robi and Banglalink -- could not make up for those lost by Grameenphone in July and August.
The total number of customers in the country dropped by about 5 lakh in August to 18.35 crore.
In August, Grameenphone lost about 9.5 lakh customers, taking its subscriber base from 8.40 crore to 8.31 crore, as per the latest data of Bangladesh Telecommunication Regulatory Commission (BTRC).
The country's top operator had lost another 8 lakh customers in July, meaning that it lost about 17 lakh customers in the two months since the ban came into effect.
In the two months, the country's mobile subscribers base dropped by 9 lakh despite gains made by Robi and Banglalink.
Robi and Banglalink added about 2 lakh and 3 lakh customers respectively in August while state-run operator Teletalk's figures remained almost unchanged at 67 lakh.
On a year-on-year basis, the number of customers of Robi, which operates under the brand names Robi and Airtel, increased 5.2 per cent to 5.49 crore in August.
The number of subscribers of Banglalink rose by about 4.7 per cent year-on-year in June to about 3.87 crore.
Despite the recent fall, the number of subscribers of Grameenphone remained almost unchanged year-on-year in August.
Grameenphone still holds the industry's top spot by a big margin, accounting for 45.30 per cent of the market share based on subscribers.
Although the telecom watchdogbanned Grameenphone from selling new SIMs on the grounds of call drops and low service quality, the network provider had earlier passed the regulator's test in this regard.
According to the results of a nationwide "drive-test" published in March, Grameenphone's average call drop rate in December last year was at 0.29 per cent in Dhaka division, with exceptions in city corporation areas.
According to the BTRC's data, its call drop rate was lower than that of the other operators in May this year.
The overall growth in the number of subscribers slowed down in the industry due to the demand and supply shortage of GP SIM in the market due to an embargo on recent SIM sales, reasoned Khairul Basher, head of communications at Grameenphone.
"We believe the industry will be back to growth momentum once the ban is fully lifted," he said.
In another development, the telecom regulator in mid-September allowed Grameenphone to sell unused pre-approved old numbers that were not in operation for over 450 days.