Mobile operators buy Tk 10,645cr spectrum
Hopes high for better internet speed, voice services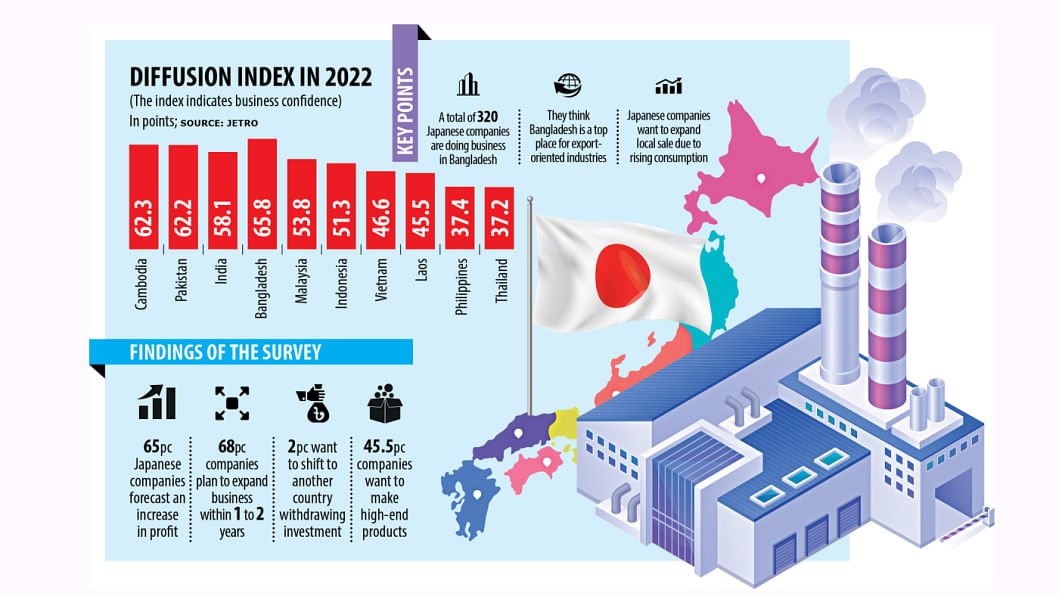 The country's four mobile phone operators bought 190 megahertz (MHz) of spectrum for $1.23 billion or Tk 10,645 crore yesterday, a development that could alleviate customers' woes centring agonisingly low internet speeds and subpar voice services.
Participated by Grameenphone, Robi, Banglalink and Teletalk, the spectrum auction at InterContinental Dhaka set two records in terms of revenue generated and the amount of spectrum sold.
The government offered a comparatively lower price and a big amount of radio spectrum, which is pivotal for the operators to deliver a better user experience.
In a Bangladesh Telecommunication Regulatory Commission (BTRC) survey last year, the operators failed to maintain the standard 4G speed of 7 mbps. Complaints have also piled up with the regulator over call drops, voice breaking up and delays in connecting calls.
Yesterday's auction came to a close at a stunning pace of only one hour, with market leader Grameenphone buying 60 MHz in 2600 band for Tk 3,361 crore.
The same was done by Robi, the second largest operator.
Banglalink took 40 MHz in 2300 band for Tk 2,241 crore while state-run Teletalk 30 MHz in the same band for Tk 1,681 crore.
Up for sale was a total of 220 MHz spectrum in 2,300 MHz and 2,600 MHz bands at a base rate of $6 million per MHz. The remaining 30 MHz spectrum in 2300 band remained unsold.
The previous record was the sale of 27.4 MHz for $885.35 million in an auction last year, when the base rates were $27 million and $31 per MHz for 2100 band and 1800 band respectively.
Alongside spectrum fees, the operators will have to pay a 15 per cent VAT.
Now the operators will have to deposit 10 per cent of the spectrum price within 60 days and the remaining can be paid off in equal instalments over nine years. The spectrum was sold for 15 years.
The new acquisition took Grameenphone's total spectrum from 47.4 MHz to 107.40, Robi's 44 MHz to 104 MHz, Banglalink's 40 MHz to 80 MHz and Teletalk's 25.2 MHz to 55.2 MHz.
"In this auction, we emphasised more on handing over the spectrum to operators than the revenue earning so that customers get better services," said BTRC Chairman Shyam Sunder Sikder.
"Now operators have enough spectrum to ensure quality services. So they should now roll out the spectrum swiftly and give the customers the proper service as soon as possible," he said.
The telecom operators welcomed the auction and embraced the outcome as the technology neutral spectrum suitable for both 4G and 5G will help them expand their 4G network with better connectivity and accelerate 5G readiness.
"Further strengthening customer experience and improving our quality of service are important priorities for us. As we roll out the new spectrum, customers will enjoy an improved 4G experience," said Yasir Azman, CEO of Grameenphone.
He said his company would identify relevant use of 5G in collaboration with the government in the coming months.
Erik Aas, CEO of Banglalink, said it was an important step for the industry, as the availability of more spectrum would result in better internet speed and quality digital services for citizens of Bangladesh.
"In keeping with our objective - 4G for all, not 5G for a few, we intend to utilise the new spectrum primarily for 4G in the next two to three years," he said.
Shahed Alam, chief corporate and regulatory officer at Robi Axiata, said this spectrum would improve Robi's quality of services.
"Our customers will now experience better digital services," he added.
Although the BTRC instructed the operators to test and conduct trials in six month from the auction date, it has not yet published a 5G guideline.
"We look forward to a dialogue with the BTRC on critical regulatory enablers and the overall 5G licensing framework, which will be finalised after industry consultation," said Azman.
Sikder of the BTRC said an international standard 5G policy would be prepared.
However, some experts believe the government would not be able to create a good business case for 5G providing the operators spectrum.
The operators are prohibited from deploying optical fibres, using dense wavelength-division multiplexing (DWDM) technology and launching eSIMs, said Abu Saeed Khan, senior policy fellow at Colombo-based think-tank LIRNEasia.
The DWDM is a process of multiplexing many different wavelength signals onto a single fibre.
Against this backdrop of these "huge regulatory flaws", the government aspiration for 5G is "utterly farcical", he said.
According to regulations, the operators have to avail optical fibre and the DWDM services from third party entities.
Telecom Minister Mustafa Jabbar said he was encouraging the operators to use optical fibresand the operators were now increasing the use of Bangladesh Telecommunications Company's optical cable network.
"The telecom companies want to engage in every business, which we will not allow. For this, we have divided the different services among different entities," he said.
Khan also criticised the BTRC for providing spectrum to Teletalk, which has not paid over Tk 1,000 crore to the government in dues.
"Being the huge defaulter, Teletalk doesn't have the moral ground for further spectrum acquisition without clearing its past dues," he added.