Investment flow drying up for tech start-ups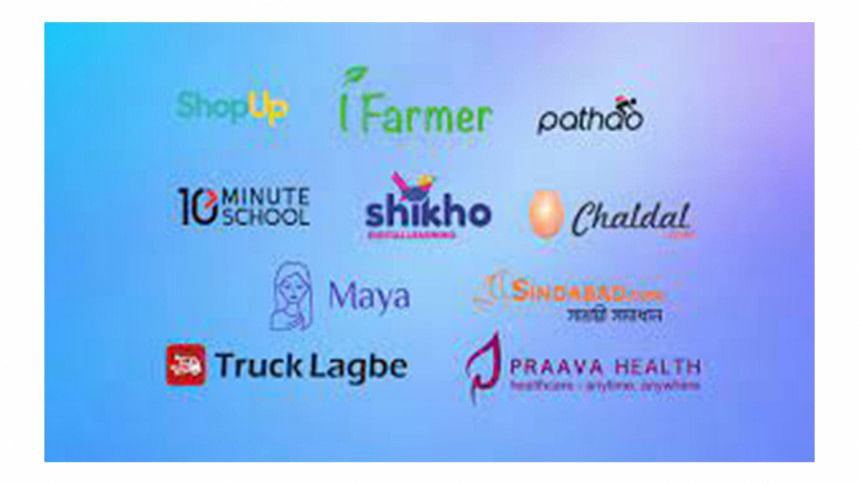 Start-ups in Bangladesh went through a tough time in 2022 owing to the uncertainty in the global economy, but gloomier days for them might not go away any time soon since the decline in global investments is set to linger.
In Bangladesh, the tech-startup industry has enjoyed years of a boom driven by people's increasing access to internet, more smartphone penetration and a decade of economic growth.
Now, the founders and executives of technology start-ups are facing a new reality as global venture capital investors are becoming cautious regarding investments amid rising inflation and widespread economic uncertainty.
In fact, they are now facing an uphill battle to stay afloat and have been forced to give pause to expansion.
This comes as start-up funding worldwide is dropping: global venture funding reached $445 billion in 2022, a 35 per cent decline year-on-year, said California-based information service provider Crunchbase in an analysis.
Founders and executives of start-ups are facing a new reality as global venture capital investors are becoming cautious about investments amid rising inflation and economic uncertainty
Bangladeshi start-ups raised $109 million in 2022, way lower than $415 million raised a year earlier, according to LightCastle Partners, a Dhaka-based business consulting firm, which tracks funding received by local start-ups.
In the past one decade, interest rates in the US have been meagre, paving the way for re-routing investments from bonds and treasuries to private equities and emerging markets through venture capital firms. Besides, venture capital firms received cheap funds from banks, said AKM Fahim Mashroor, chief executive officer of bdjobs.com.
Founded in 2000, the online job portal was one of the first tech-based start-ups in Bangladesh.
And venture capital (VC)-based start-ups began their journey in Bangladesh seven to eight years ago, with Chaldal, ShopUp, Pathao, and Shohoz being among the early initiatives.
Venture capital is a private equity and a type of financing that investors provide to early-stage start-up companies and small businesses that are believed to have long-term growth potential.
Typically, VC firms heavily invest in start-ups and pressurise founders to go for a rapid expansion, Mashroor said.
But the progress in the tech-start-up segment has received a blow since the start of the war in Ukraine as the Federal Reserve, the central bank of the United States, has started to increase the key interest rates to combat higher inflation, sending the cost of the funds raised by venture capital firms higher.
"Similarly, the stock prices of global tech start-ups have started to fall. This has affected the startup funding scenario in Bangladesh," Mashroor added.
A CEO of a tech start-up says although VC investments carry a higher risk, they come to emerging markets for a higher return.
"But as the monetary policy has tightened in the US, people are switching to safer assets such as dollars and treasury bonds. They have started to assess the risk of emerging market investments."
The start-ups that have already broadened their footprint substantially and are in need of a large amount of funds to expand further have received the biggest blow stemming from the changing global scenario, industry people say.
In the start-up ecosystem, the initial investments such as pre-seed or seed funding are followed by various rounds, known as Series A, B, and C.
So, the failure to draw subsequent large investments by companies such as ShopUp, Shohoz and Chaldal is alarming, said industry people.
Owing to the fund crunch, many online-based businesses, including HungryNaki, Foodpanda and Sheba, cut a substantial number of jobs last year. Some have put expansion plans on hold.
Chaldal, which shot to fame during the coronavirus pandemic as demand for online grocery sales rocketed, has stopped expanding amid the low demand from the cities outside Dhaka, said its CEO Waseem Alim.
He says global investors don't have strong confidence in overall policies in Bangladesh, so funding is declining.
Sajid Rahman, managing partner at MyAsiaVC, an early-stage venture fund, said the current global economic crisis will have an impact on Bangladesh start-ups.
"When all of the companies that have received funding from a particular venture capital struggle, the investor becomes careful and stops injecting new funds. So, local start-ups need to be more prudent and make the business model more solid."
Syed Javed Noor, deputy managing director of IDLC Finance Limited, which operates a fund of Tk 45 crore, said fund managers in Bangladesh used to meet two to three international investors, who came to explore the Bangladesh market, before August last year.
"Now, a dry period is going on for venture capital funding globally."
The funding crunch is mostly hurting the start-ups that are looking to raise larger funds.
"But currently in Bangladesh, we don't have too many companies that have reached that point," said Rahat Ahmed, CEO of Anchorless Bangladesh, a venture capital firm.
Amid slower growth in the e-commerce segment, some companies are exploring opportunities in the offline market.
One of them is beauty e-commerce platform Shajgoj, a shopping app that raised Tk 21 crore in seed funding last year. The platform has already set up some stores and plans to establish 100 physical outlets in three years.
Online gadget seller Picaboo has set up 17 brick-and-mortar stores.
"The online market is only 1 per cent of the retail sales in Bangladesh. So why shouldn't we enter the offline market?" said an official of the company.
Rahman thinks if people who work with VCs get the opportunity to be involved in policy-making in Bangladesh, it will bring about benefits for the sector.