Garment sector to get much-needed female leaders
Discussants hope at a dialogue after HSBC-AUW School of Apparel was launched
The HSBC-AUW School of Apparel and Retail Management would not only prepare female leaders required for the country's apparel sector but would also help replace thousands of foreigners employed in the mid- and top levels of factories, discussants said recently.
The school, in collaboration with the industry and academia of international standard, would create a homegrown talent pool of women equipped with the expertise who will lead the country's largest export-earning industry, they said.
They shared their views during a dialogue at the Radisson Blu Chattogram Bay View recently. The event was organised on the occasion of the launch of the school. The Daily Star Editor Mahfuz Anam moderated the dialogue.
The Hongkong and Shanghai Banking Corporation (HSBC) and The Asian University for Women (AUW) announced the launch of the "HSBC-AUW School of Apparel and Retail Management" on January 21.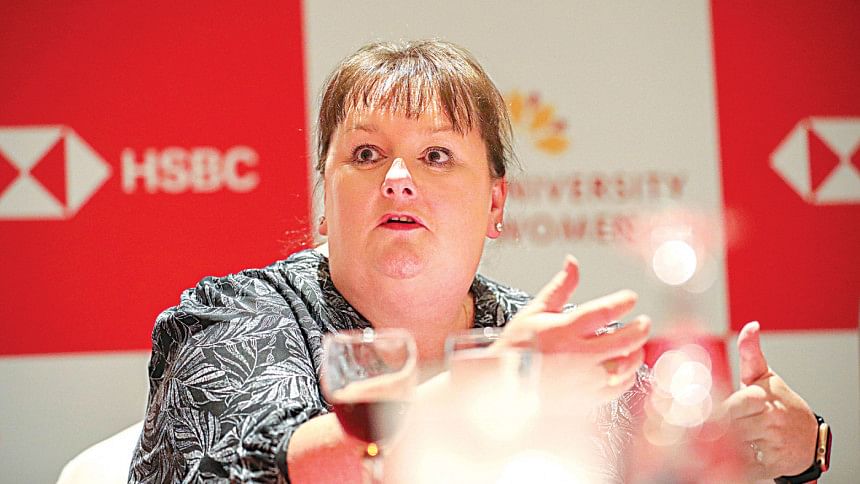 The school will offer a one-year master of science degree in apparel and retail management.
The programme is expected to prepare young female professionals with expertise in fashion, merchandising, supply chain management, brand management, and occupational health and safety issues and they would be able to fill up the dearth of female leadership in the sector.
Under the programme, 13 courses will be offered to the students of AUW and 30 students will be enrolled in the inaugural year.
The courses include marketing management and research, financial accounting and managerial accounting, financial management, apparel manufacturing technology, textile science, industrial engineering, operations management, advertising and brand management, merchandising, fashion product development, supply chain management, and sustainability.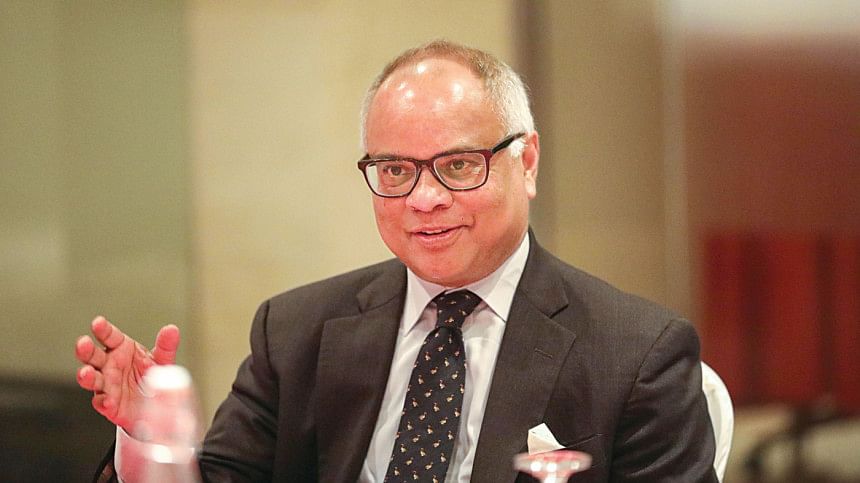 HSBC will help set up the school and provide support for curriculum, faculty, IT and class infrastructure, and education materials.
Speaking at the dialogue, HSBC Bangladesh CEO Md Mahbub Ur Rahman said the apparel industry has played a major role in helping the country achieve remarkable economic growth.
"We have realised that what has brought us here may not take us where we want to be," he said, adding that since the dynamics of the industry have changed, there is a need for skilled leadership.
AUW Vice Chancellor Rubana Huq said there is a dearth of female leaders in the garment industry.
"We always feel the acute need for women in mid-level management. We need female merchandisers and we need female marketing heads."
She said AUW encourages entrepreneurship and hoped that the HSBC-AUW School of Apparel and Retail Management would give birth to the leaders who will be able to replace the 35,000 foreigners currently working in the industry.
"We literally pay a lot of salary to these expatriates. It's because they have a better grip over communication and understand the trade well," said Rubana, also a former president of the Bangladesh Garment Manufacturers and Exporters Association.
The courses have been designed in a manner that will cover sustainability, workers' issues and industrial relations along with everything and anything that students need to know about accounting and management, she said.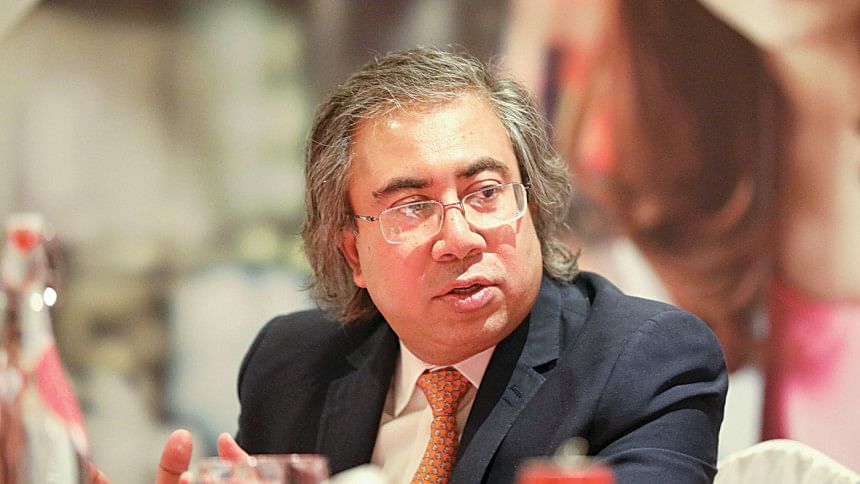 "I think with so many conscious and very confident women graduating from AUW, they will be the perfect candidates for the master's programme. They will be innovators and will make their own rules, rather than following instructions."
Former Prime Minister of Denmark Poul Nyrup Rasmussen underscored the need for proper development of women's capability for the progress of Bangladesh's apparel and textile industry.
When women will the leadership roles, something new will happen, he said, adding that Bangladesh's apparel industry needs to develop capability in terms of proactivity and productivity.
"It's not about doing the same things quicker than you did yesterday. It's about doing things in a new way than you did and having new creativity."
Rasmussen recalled when he was younger, there was a textile industry making shirts. But later it had to discontinue operations as it couldn't compete with Bangladesh since the first generation of women employees was getting old.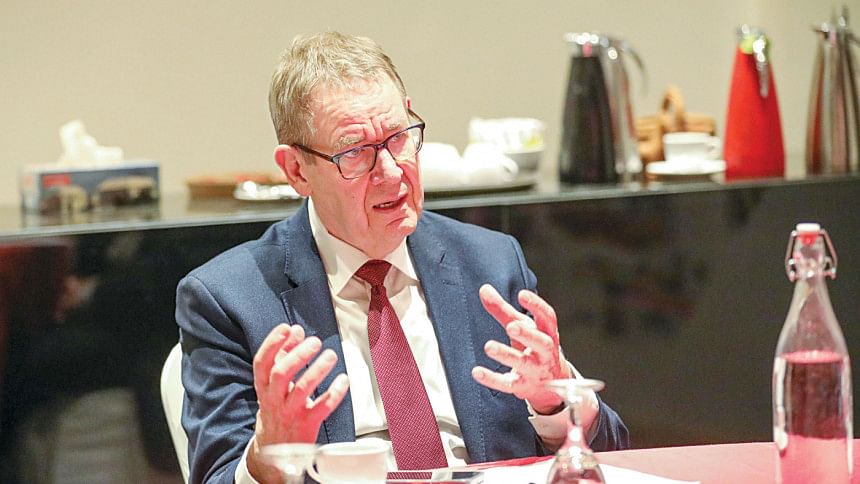 But the daughters of the women employees opted to enter into design schools and their design is now one of the best in the world, he informed.
"Now, we just design the products and big international companies are using the Danish designs and creativity. So, you see, in a sense, the culture has stayed, but the thinking has been renewed with new creativity."
The creativity factor should come to the apparel industry in Bangladesh in a more dynamic way than seen before, he said.
Amanda Murphy, head of commercial banking at HSBC for South and Southeast Asia, said the garment industry itself is changing rapidly and hugely.
If local companies can't respond to those changes and adapt themselves accordingly, there is a risk that others will move up the value chain, leaving them behind, she said.
She said HSBC joining hands with AUW was not driven by any business cause.
"We have been driven by our commitment to the community in Bangladesh."
AUW Founder Kamal Ahmad said the master's programme allows to build on a liberal arts and science curriculum that instills the sense of creativity of trying to think differently with a set of technical skills.
He hoped the graduates would display such a high level of competence that "you will make a notice of that and do something with that."
According to Ahmad, there is no scope for a thinking person in the process of an old traditional garment factory.
"But when a thinking person can be introduced in that process, ideally there will be changes and suggestions for changes. But if management is not interested in thinking differently, it is unlikely to be productive."
"In order to face the future, we will have to think of research and creativity. We will have to think of bringing in other elements that can really propel the industry to be competitive."