Form new authority to help tap blue economy: State Minister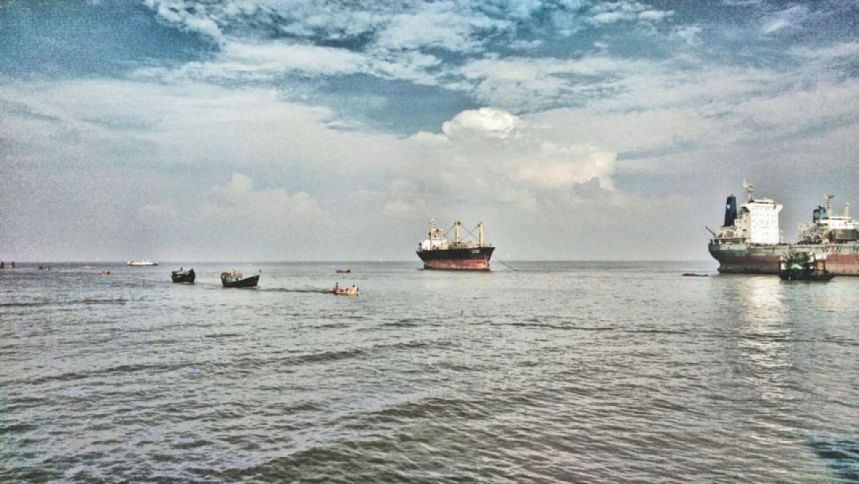 State Minister for Planning Dr Shamsul Alam today (July 21, 2022) proposed forming a new authority – either a ministry or a division under a ministry -- to help tap the potentials of blue economy that remains untapped.
Although maritime dispute was settled in 2014 and Bangladesh got a vast maritime boundary that has huge potentials including fishing, shipping, mineral resources, marine food, and marine tourism, the private sector is not coming up with investment in this regard, he said.
"I think there should be a separate ministry or a division under the Ministry of Science or other ministry so that it can dedicatedly work for improving blue economy," Shamsul Alam said at a seminar today.
Bangladesh Institute of International and Strategic Studies (BIISS) organised the event titled "Blue Economy and Maritime" at its auditorium in the capital.
In his keynote, Rear Admiral (Retd) Khurshed Alam, secretary to the Maritime Affairs Unit at the foreign ministry, said fishing in the sea is done mainly by small boats but the main sea fish can be caught in the deep sea, a potential that remains largely untapped.
Given Bangladesh's location and international trade, shipping holds enormous potentials. As a deep-sea port is in the offing in Bangladesh, it is high time for the private sector to make new investment, he said.
Khurshed Alam said it is crucial to conduct comprehensive studies on different sectors of blue economy and draw investments.
Prof Delwar Hossain of Dhaka University's International Relations department said the Bay of Bengal may become a theatre of great power games in the future, with the change in global geopolitics.
He said there are a number of initiatives -- including the Belt and Road Initiative led by China, and US-led Indo-Pacific Economic Framework, Indo-Pacific Strategy, Japan's Free and Open Indo-Pacific, and a nuclear pact among Australia, UK and US (AUKUS).
"We need to carefully deal to keep our interests in the region," he said.
Regional groups including the Bay of Bengal Initiative Bay of Bengal Initiative for Multi-Sectoral Technical and Economic Cooperation (BIMSTEC) and Indian Ocean Rim Association (IORA) can play important roles in harnessing the potentials of blue economy, said M Humayun Kabir, president of Bangladesh Enterprise Institute.
As the current chair of the Indian Ocean Rim Association (IORA), Bangladesh should float ideas and translate them into actions. When it comes to security issue, Bangladesh should promote itself as an agent of peace, he added.
Jahangirnagar University Prof Dr Abul Kalam Azad, BIISS Chairman Kazi Imtiaz Hossain, Director General Maj Gen Mohammad Maksudur Rahman, Research Director Dr Mahfuz Kabir, and Research Fellow Moutusi Islam also spoke at the seminar.