Dhaka Bank launches 'eRin' app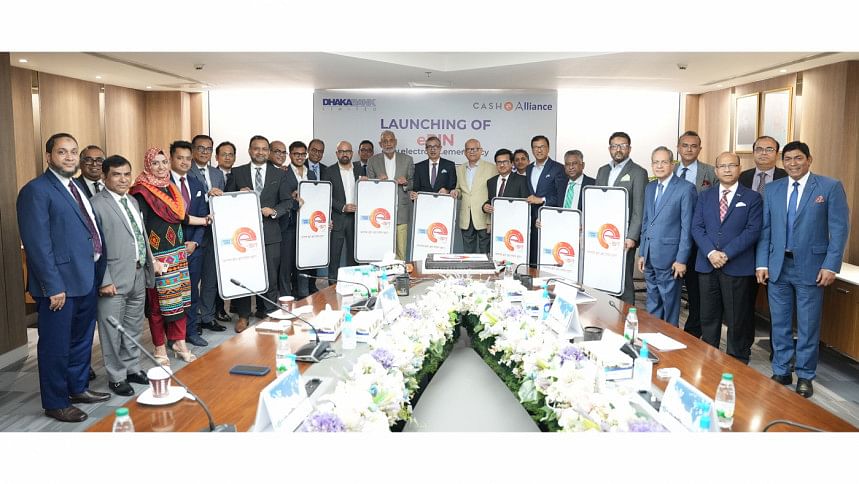 Dhaka Bank recently launched an "eRin" app through which a customer can apply for an unsecured personal loan of up to Tk 50,000 for disbursement within two hours on banking days. 
Customer can apply for the loan 24 hours a week anywhere from Bangladesh without submitting any physical documents.
Emranul Huq, managing director of Dhaka Bank, and Syed Ali Jowher Rizvi, chairman of CASHe Alliance (technology partner), inaugurated the product at the bank's head office in Dhaka, said a press release.
Mohammad Abu Jafar, additional managing director, Deepak Hazarilal Saluja, vice-chairman of CASHe Alliance, and Lutfe Mawla Ayub, director, were present.