Construction of Patuakhali EPZ to begin soon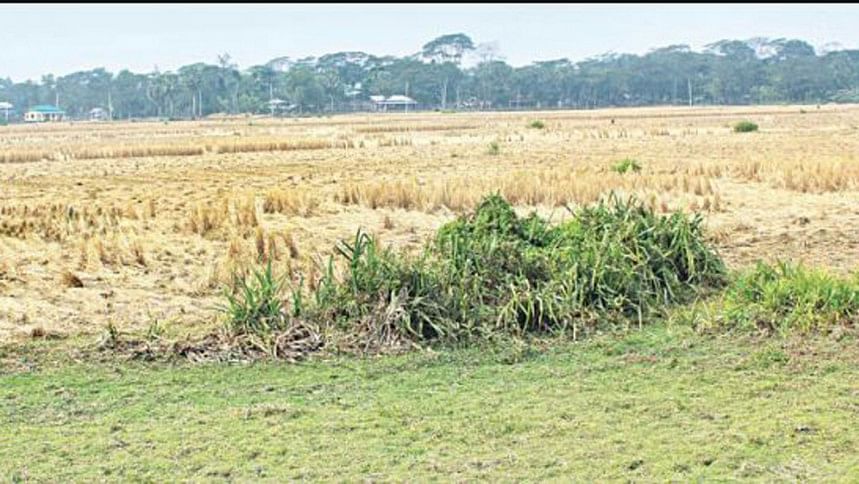 The construction of an export processing zone (EPZ) in Patuakhali will begin soon after all land acquisition costs are cleared within the next one month or so, according to project officials.
The planned EPZ featuring 306 industrial plots will be built on 410.78 acres of land in Pachakoralia Mouza of Auliapur union under Patuakhali sadar upazila.
The Executive Committee of the National Economic Council (ECNEC) approved the project involving Tk 1,443 crore on August 29 earlier this year while it is scheduled for completion by June 2026.
The government decided to set up the Patuakhali EPZ to take advantage of the increased connectivity offered by Padma Bridge and Payra Port, said Project Director Md Ashraful Kabir.
This is because industries in the Patuakhali EPZ will be strategically placed to benefit from easy access to imported raw materials and export facilities, he added.
As such, the EPZ will help increase the country's export earnings and create employment opportunities that will contribute to the socioeconomic development of the southwestern region of Bangladesh.
Being implemented by the Bangladesh Export Processing Zones Authority (BEPZA), construction of the Patuakhali EPZ will require establishing an inner road network, drainage system and boundary wall.
Apart from that, industrial, residential and office spaces will be set up along with two substitutions for power and gas transmission, Kabir said, adding that a helipad would also be constructed.
Besides, an Investors Club is being established on 2.25 acres of land in Kuakata under the same project.
Of the estimated project cost, BEPZA will pay about Tk 338 crore from its own funds while the government will cover the remaining Tk 1,105 crore.
Sources at the Patuakhali deputy commissioner's office say the Prime Minister's Office had granted administrative approval to acquire land for setting up the Patuakhali EPZ on August 8, 2021.
Obaidur Rahman, additional deputy commissioner of Patuakhali, said the only thing left to complete the land acquisition process is to compensate the previous owners after BEPZA makes the allocation.
There are currently eight EPZs in Bangladesh, namely the Chittagong EPZ, Dhaka EPZ, Mongla EPZ, Ishwardi EPZ, Cumilla EPZ, Uttara EPZ, Adamji EPZ and Karnaphuli EPZ.
"It is very good news for us that such a facility is going to be established for the sake of the country's development," said Humayun Kabir, chairman of the Auliapur union parishad.
"Through this [the Patuakhali EPZ], many people will be employed and the companies will be able to play a significant role in the development of the country," he added.