Cheaper cotton raises hopes of higher RMG work orders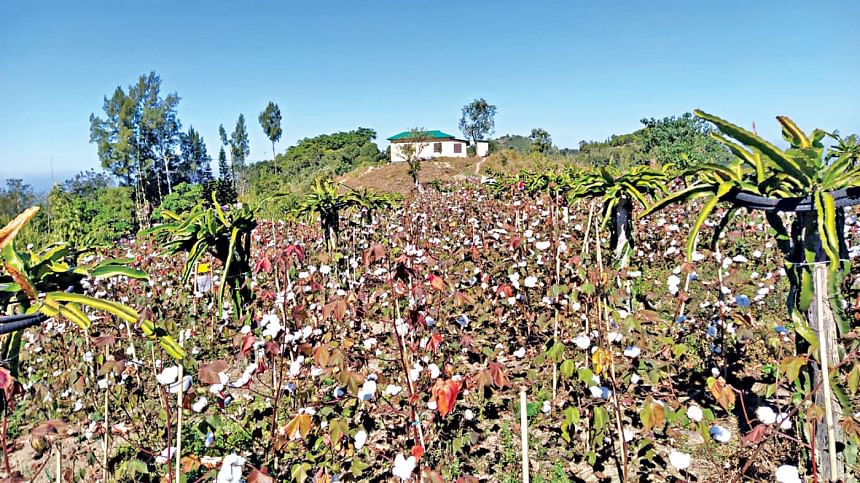 The slowdown in demand and stronger US dollar worldwide has pushed down cotton prices in the international market, raising hopes of increased work orders from global brands and retailers among local garment makers.
Cotton prices fell to around 84-85 cents per pound in the International Futures yesterday from the previous rate of between $1.05 and $1.06 per pound last month.
"We may receive more work orders from abroad because of the price fall of cotton but at the same time, global retailers and brands will put pressure on local suppliers to reduce prices," said Faruque Hassan, president of the Bangladesh Garment Manufacturers and Exporters Association.
So ultimately, local garment suppliers might not be greatly benefited from the significant price fall of cotton, he added.
Similarly, local spinners, millers and cotton importers may not have reason to cheer for the fall in cotton prices because they already have unsold stockpiles of yarn.
Razeeb Haider, director of the Bangladesh Textile Mills Association, said spinners currently have a lot of unsold yarn in their mills because of lower demand from garment manufacturers.
So, the spinners might not be benefited from the price fall of cotton in international markets, he said, adding that higher inflation and lower demand has put them in a tight corner.
Moreover, spinners cannot spin cotton adequately because of low gas pressure that has restricted production by almost 50 per cent.
In addition, importers do not feel encouraged to import more cotton because of the higher price of US dollar, he added.
As such, Bangladesh cannot take the opportunity of lower cotton price now, Haider said.
Bangladesh imports 9.5 million tonnes of cotton annually at a cost of more than $3 billion.
Global cotton production is up 1.4 million bales at 118.4 million, and stocks are projected higher this month and unchanged from the previous year, according to United States Department of Agriculture (USDA) last month.
Consumption is down slightly at 118.6 million bales with lower projected use in Pakistan and Vietnam.
Global trade is unchanged though as higher US exports more than offset lower shipments of the fibre from Brazil.
The US balance sheet shows higher beginning stocks, production, exports, and ending stocks. Production has grown to 1.3 million bales with larger prospects for most major producing states compared with last month, the USDA report said.