Cement industry in a bind
Demand falls for govt austerity, cautious private sector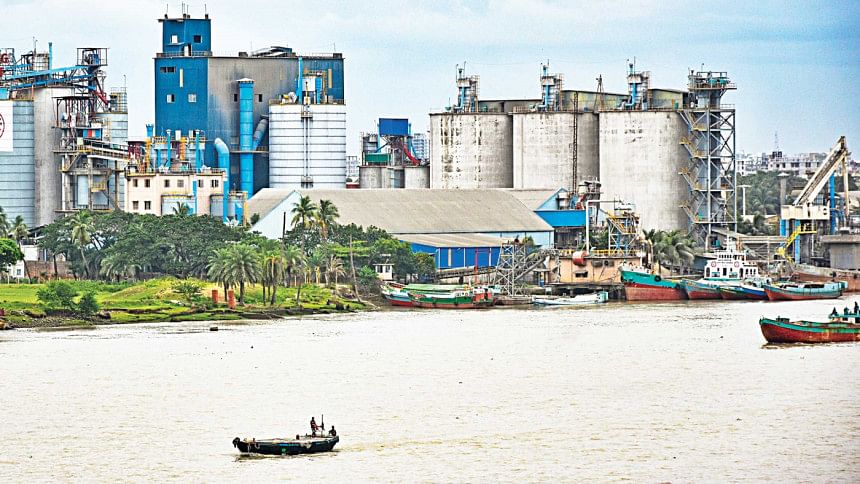 Cement makers are passing tough times amidst a decline in demand from public construction in tune with the government's austerity measures and sluggish private initiatives on building homes and other facilities for inflation.
The industry players said they were feeling a lot of pressure in this post-pandemic scenario, with demand evaporating at both the domestic and global markets, unseen in the past 30 years, forcing them to reduce their overall production.
"We never felt such pressure from all sides in the last 30 years in this sector," said Mohammed Alamgir Kabir, president of Bangladesh Cement Manufacturers Association (BCMA).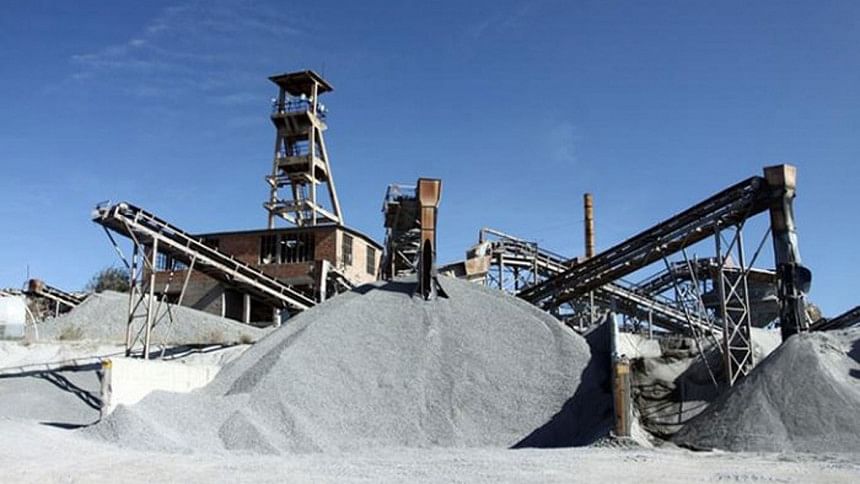 "In the context of the current economic downturn, infrastructure development, both public and private, has already fallen by 15 to 20 per cent," he said.
Transportation costs both by river and road have increased by 20 per cent while the rising cost of the US dollar caused their raw material import cost to soar, said Kabir, also vice-chairman of MI Cement Factory which produces Crown Cement.
"We are in double trouble. If we increase prices, sales will decline further as that will erode purchasing capacity. If we do not, we incur losses. One option is cutting down production to narrow down losses," he said.
Some of the companies have tried to adjust their losses with price increases of Tk 20 to Tk 30 per 50-kilogramme bag and that resulted in a massive sales decline, he said.
Kabir claimed that the overall production dropped to 7.23 per cent and most of the companies have faced losses.
It is not possible to sustain industrial production if fuel prices skyrocket on one hand and power cuts exist simultaneously on the other.
"If this situation is not resolved soon, industrial shutdowns may start, resulting in a large number of workers losing their jobs and huge revenue shortfall and cement companies may be exposed to more risks due to continuous losses in the banking sector," he said.
According to the latest industrial data of the Bangladesh Bureau of Statistics, the cement manufacturing sector has witnessed a growth of only 0.26 per cent year-on-year to 1.79 crore tonnes in the last 10 months till April 2022.
The manufacturers have to pay an advance tax from a minimum of 2 per cent to 5 per cent in some cases, which is the ultimate liability, resulting in a capital shortfall, said Kabir.
Md Shahidullah, managing director of Metrocem Cement, echoed him.
"We witnessed at least a 17 per cent decline in the last calendar year (2021). In the current year, from January to July, we have seen an 8 per cent fall in sales, he said.
He said spending behind a number of government infrastructures has been reduced although those account for about 40 per cent of the country's annual cement consumption.
"We thought that we would recover soon after the coronavirus pandemic. But it was not be possible," said Shahidullah, also, first vice-president of the BCMA.
"The demand of cement consumption is aligned with steel consumption. Due to the steel price hike across the world, it has affected the cement consumption," he said.
Usually, Bangladesh imports steel from the US, Canada, European Union and Africa.
With the pandemic past its prime and a Russia-Ukraine war ongoing, the producing countries have increased their own consumption of steel.
"Infrastructural development in both public and private sectors has decreased by 15 to 20 per cent," said Mohammed Amirul Haque, managing director of Premier Cement.
"The government has many projects but some are ongoing based on their importance. Some are slowed down and some are stopped due to financial costs," he said.
On the other hand, the country's real estate companies are cautiously taking up new projects amidst apprehensions that sales of flats might slow down in the coming months.
The apprehensions are stemming from the Russia-Ukraine war, the strain on foreign currency reserves, including a shortage of dollars, runaway inflation and high construction costs, according to the realtor companies.
There are 37 active cement factories in Bangladesh and more than Tk 30,000 crore has been invested in the industry, according to the BCMA.
Manufacturers have a combined annual production capacity of 58 million tonnes against a local demand of 33 million tonnes.
The industry employs 60,000 people directly and another one million indirectly.