Budget as percentage of GDP falling
Bangladesh's budget as a percentage of national income has been falling consistently for the last four years although the economy has grown, reflecting its inability to generate enough revenue and spend enough on social sectors.
In the outgoing fiscal year of 2021-22, government expenditure as a percentage of gross domestic product (GDP) stood at 17.5 per cent, down from 17.9 per cent the previous year, according to the budget documents of the finance ministry.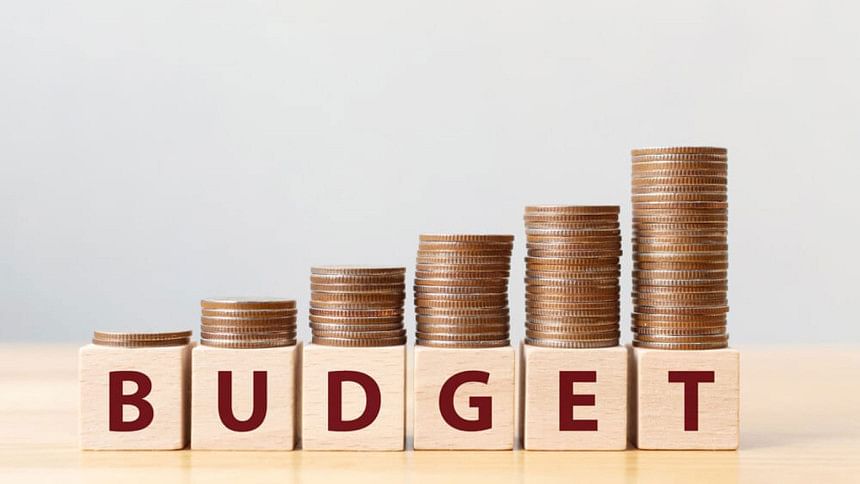 In the coming fiscal year, overall public spending is projected to be 15.4 per cent of the GDP, the lowest in seven years.
"Lower expenditure means that Bangladesh is unable to spend adequately in comparison with the size of the economy," said Khondaker Golam Moazzem, research director of the Centre for Policy Dialogue.
He said Bangladesh's public spending as a percentage of GDP is lower than the average spending in South Asian countries and in the lower-middle-income countries.
World Bank data showed that Bangladesh is ahead of India but is behind Nepal and Bhutan, the two countries that are graduating from the least-developed country category.
Nepal spent 21.7 per cent of its GDP in 2019 and Bhutan spent 20.4 per cent in 2018. India's budget was 15.7 per cent of its gross output in 2018.
Among the OECD (Organisation for Economic Co-operation and Development) countries, France's spending was 61.6 per cent of its national income.
Moazzem said this low spending indicates that the country is unable to mobilise sufficient resources within the standard budget deficit level that it could use for spending.
"This is reflected in Bangladesh's low tax-GDP ratio."
The low spending capacity indicates the lower expenditures in the education, health and social protection sectors.
When it comes to the actual expenditure of the government, the ratio stood at 15 per cent of Bangladesh's national income in 2019-20, three percentage points lower than the original expenditure plan.
Selim Raihan, executive director of the South Asian Network on Economic Modeling, said low expenditure means that the nation can't spend enough on the key sectors.
"Bangladesh spends four per cent of its GDP for the education, health and social protection although spending is required to increase."
"If the requirement is taken into account, more resources should be allocated for social sectors."
Bangladesh lags behind Southeast Asian economies in terms of expenditure on infrastructure.
"Our economy is expanding. If we can't raise public spending in line with the economic growth, we will fall behind," said Raihan.