Beza, Jetro to jointly disseminate investment info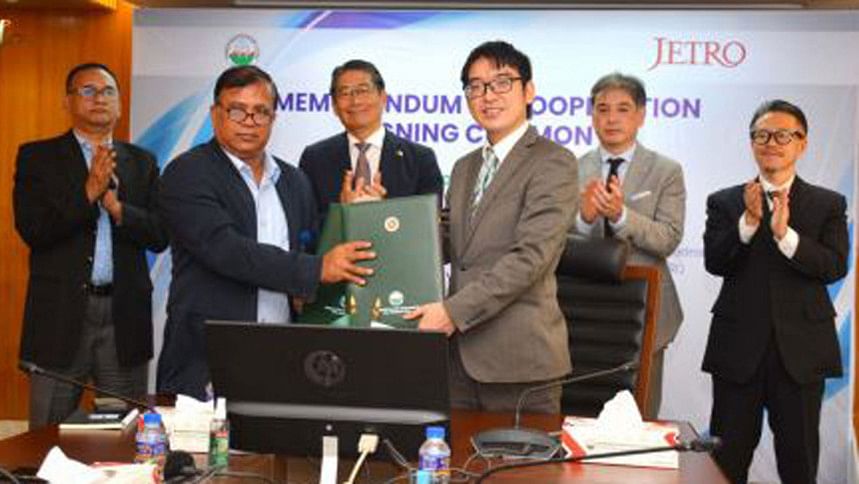 Bangladesh Economic Zones Authority (Beza) and Japan External Trade Organization (Jetro) signed a memorandum of cooperation yesterday to recognise each other as complementary centres for dissemination and exchange of information relating to investment. 
Beza Executive Chairman Sheikh Yusuf Haroon and Yuji Ando, Jetro's representative in Bangladesh, inked the deal on the former's premises in Dhaka in presence Japanese Ambassador to Bangladesh ITO Naoki and Jetro Executive Vice President Kazuya Nakajo.
According to the deal, the two organisations will share information pertaining to investment and trade opportunities on manufacturing, logistics and others; Beza's requirements, facilities and incentives for investments alongside market research findings.
The functions and objectives of Beza and Jetro are complementary, said Haroon.
This deal will be of great importance in developing the Japanese economic zone in Araihazar of Narayanganj as a world-class economic zone, said Naoki.
Beza is working to create a sound, investment-friendly environment in Bangladesh and this sharing of information will help prepare the grounds for the arrival of foreign investments, he said.