BB sets goal for 75% retail transactions digitally by 2027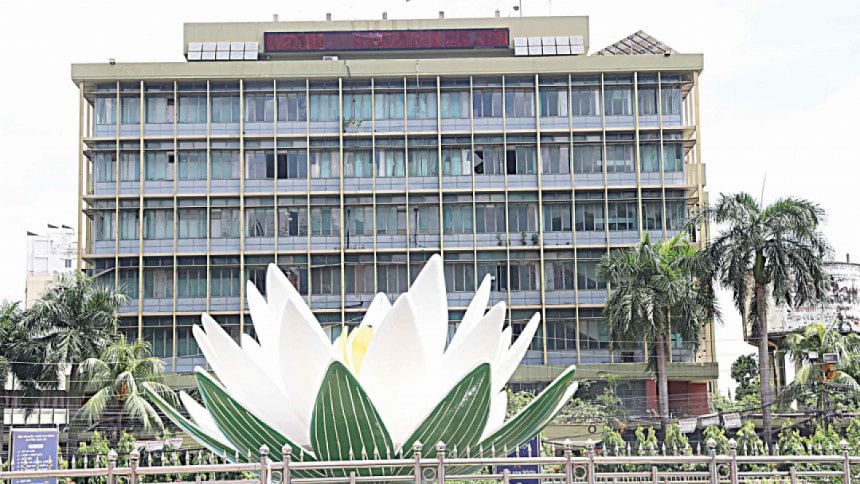 The central bank has set a goal so that at least 75 per cent of retail transactions are settled through digital technologies by 2027, a move that may give Bangladesh's digital transformation a massive fillip and turn the cash-based economy into cashless. 
The Bangladesh Bank will heavily rely on Bangla QR, a uniform digital payment system launched by the central bank in January, to reach its goal of cutting cash-based retail transactions significantly.
On a number of occasions recently, Governor Abdur Rouf Talukder has talked about the BB plans to have at least 75 per cent of transactions settled online within four years.
Md Mezbaul Haque, the spokesperson of the BB, said the central bank has set a roadmap so that at least three-quarters of retail transactions are settled through digital methods by 2027.
"And an interoperable QR code will play a vital role in implementing the roadmap."
Digital transactions in Bangladesh were largely non-existent two decades ago. The scenario started to change after the present government swept to power in December 2008.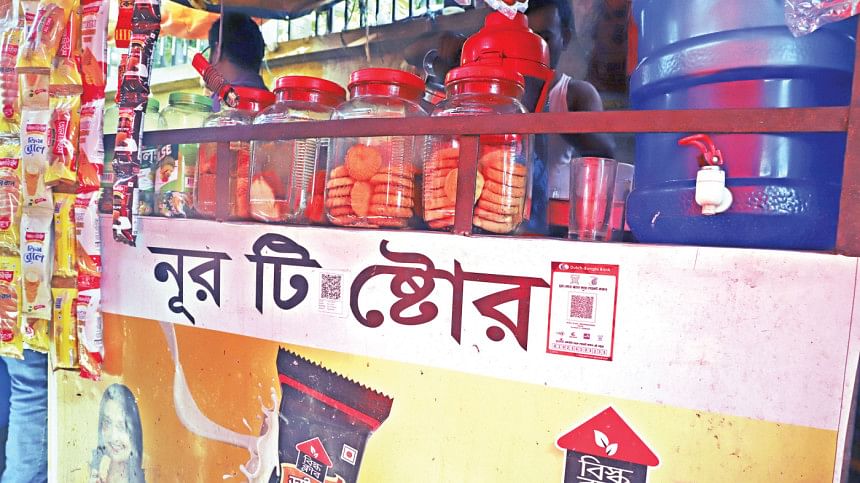 In the following years, the BB introduced the Bangladesh Automated Clearing House, the Bangladesh Automated Cheque Processing Systems, the Bangladesh Electronic Funds Transfer Network, the National Payment Switch Bangladesh, the Bangladesh Real Time Gross Settlement, the MFS system, and the agent banking operation, building infrastructure for a digital transformation. 
Covid-19 turbocharged the transformation as people were forced to use digital tools to communicate, work, purchase and find entertainment. Although the pandemic has petered out, many have habituated to the digital way of doing things.
The BB has now stepped up its efforts to expedite the cashless journey and moved to bring millions of small businesses such as street vendors and lower-income groups under the virtual transaction system. It has initiated a campaign to popularise the QR code in Dhaka city and four other districts – Gazipur, Gopalganj, Natore, and Rangpur – on a pilot basis.
A QR code is a barcode that stores information as a series of pixels in a square grid and can easily be read by smartphones.
Bangla QR is now helping clients pay bills for goods and services through mobile banking applications, mobile financial service (MFS) providers, and payments service providers (PSPs).
The initiative is cost-effective, secured, and cardless and is expected to help promote digital transactions to a large extent in an economy that relies almost entirely on paper currencies and notes to function.
The QR code-based payment is gaining popularity even in remote areas, helped by the relaxation of rules in November 2020 that paved the way for opening personal retail accounts for micro and underprivileged businesses.
Clients usually can pay bills by scanning a QR code using smartphones at major outlets if there is an agreement between the stores and the entity that holds the customer account. Bangla QR has taken the convenience one step further as it enables account-holders of any bank, MFS providers and PSPs to make payments if the facility is available at brick-and-mortar stores.
Around 7,000 Bangla QR code facilities have been set up and the number will reach 20,000 within the next couple of weeks, according to Haque.
Now, clients settle 1,500-2,000 transactions using QR codes every day and the amount of transaction volume stands at Tk 20 lakh to Tk 25 lakh. The central banker hopes that both transactions and volumes will go up substantially in the coming months.
"The cashless transaction will receive a boost in the coming days as the QR code-based system is highly user-friendly," said Haque.
Banks and MFS providers have put in place 7-8 lakh QR code facilities at checkout counters of outlets and service providers and even small retail shops. Now, these QR codes will have to be converted into the Bangla QR code system, according to a central bank instruction.
Syed Mahbubur Rahman, managing director of Mutual Trust Bank, thinks both the central bank and commercial banks should carry out an extensive awareness programme among clients so that they feel comfortable in settling transactions through the digital system.
Eighteen banks are now using Bangla QR to settle transactions. This means that there are still 44 banks that is yet to join the initiative.
"So, it is important for all of us to speed up the programme," Rahman said.
Bangladesh's payment landscape industry has widened to a large extent in recent years, said Syed Mohammad Kamal, country manager of MasterCard Bangladesh.
A good number of clients have embraced various digital transaction tools such as credit and debit cards and banking apps.
The use of both credit and debit cards has been on the rise for the last couple of years and many people purchase goods and services through e-commerce platforms from the convenience of their homes or offices than in the past.
The total amount of credit card loans held by lenders stood at Tk 2,506 crore in January this year, up 17 per cent year-on-year. Spending through debit cards increased 49 per cent to Tk 36,765 crore, data from the BB showed.
But Kamal says that a portion of people have gone back to the use of cash after the pandemic receded, so the government should think about it.
He recommended the government offer a 5 per cent incentive to both clients and merchants who settle transactions digitally.
"Such an incentive is available in India. We can follow the model to popularise digital transactions."
According to Kamal, when clients make payments digitally to traders for goods and services, it increases transparency, helping the government generate more revenues.
"Offering incentives will also help increase transactions through MFS providers."
In a country of nearly 17 crore people, the number of MFS accounts stood at 19.41 crore in January, up 12 per cent year-on-year. Transactions in the month increased 18.6 per cent to Tk 100,593 crore.