Bangladesh's RMG export to US rises 53.54pc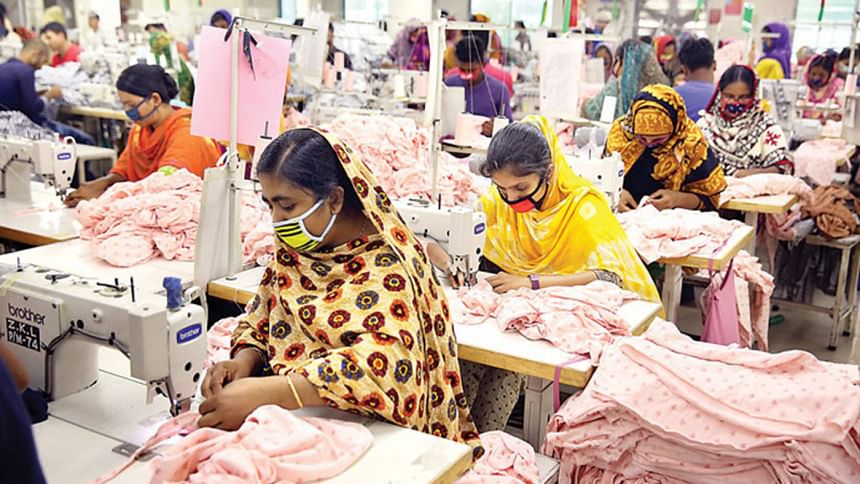 Bangladesh's garment shipment to the country's single largest export destination, the USA, rose 53.54 per cent year-on-year to $6.64 billion in the January-August period of the current year, according to data from the USA's Office of Textiles and Apparel (OTEXA).
Bangladesh remained the third largest apparel import source for the USA, the report said.
In the January-August period, the United States of America imported $69.27 billion worth of apparels from the world, registering 37.35 per cent rise year-on-year, the data also said.
In the first eight months of 2022, USA's imports from China grew by 37.17 per cent to hit $15.56 billion.
At the same time, imports from Vietnam stood at $12.80 billion, posting a 33.62 per cent year-on-year growth, the OTEXA data also said.
Among the top 10 apparel suppliers to the USA, imports from India, Indonesia, Cambodia, South Korea and Pakistan increased by 56.9 per cent, 56.48 per cent, 51.64 per cent, 42.96 per cent and 42.16 per cent year-on-year respectively.