Bangladesh leaps to top position in RMG export to EU in volume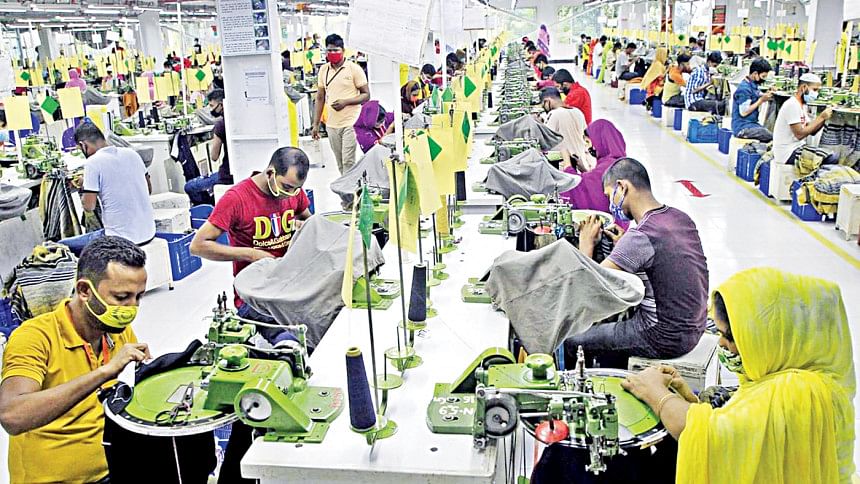 Bangladesh secured the top position in garment shipments to the European Union during the January-March period, overtaking China in terms of quantity, as retailers in the trade bloc have started diversifying their sources to reduce overdependence.
Exports to the EU from Bangladesh declined 3.67 per cent, or 11.84 million kilogrammes (kgs), to roughly 310 million kgs in the first three months of 2023, according to the Bangladesh Garment Manufacturers and Exporters Association (BGMEA).
In terms of value, the country retained the second position in garment shipments to the bloc, as per data from Eurostat.
Despite the fall, the EU's imports from Bangladesh grew 3.9 per cent to $5.6 billion, driven by a rise in unit prices owing to the higher cost of raw materials, transportation and other inputs.
Unit prices increased 7.86 per cent on average in January-March, the BGMEA said.
On the other hand, China's exports to the EU declined 22.46 per cent year-on-year, or 65 million kgs, to 224.54 million kgs in the quarter.
Similarly, the EU's imports from China, the second-largest source for apparel, declined 17.80 per cent in terms of value to $5.7 billion from $6.99 billion.
With a 24.07 per cent share of the EU's total garment imports in terms of value, Bangladesh remained the second-largest apparel source for the trade bloc after China (24.55 per cent) in January-March.
But if considered in terms of quantity, Bangladesh became the "number one" apparel sourcing destination for the EU during the three-month period, said BGMEA President Faruque Hassan.
The EU's global apparel imports fell 4.94 per cent year-on-year, or about $1.22 billion, during the period. Clothing imports witnessed a steep fall of 12.64 per cent, or 136.88 million kgs.
Among the EU's top ten apparel-sourcing countries, Bangladesh, India, and Vietnam sowed a positive growth while shipments from other countries such as Turkey, Pakistan, Sri Lanka, and Morocco declined.
Data from the Eurostat showed, the EU's imports from Turkey, the trade bloc's third-largest apparel import source, dropped by 12.79 per cent.
The EU's imports from India and Vietnam increased 5.75 per cent and 3.73 per cent respectively in terms of value. But volume-wise, the imports from all the top countries showed a negative growth in the January-March period.