Saint Martin's Island: Govt mulls seaplanes, cruise ships for tourists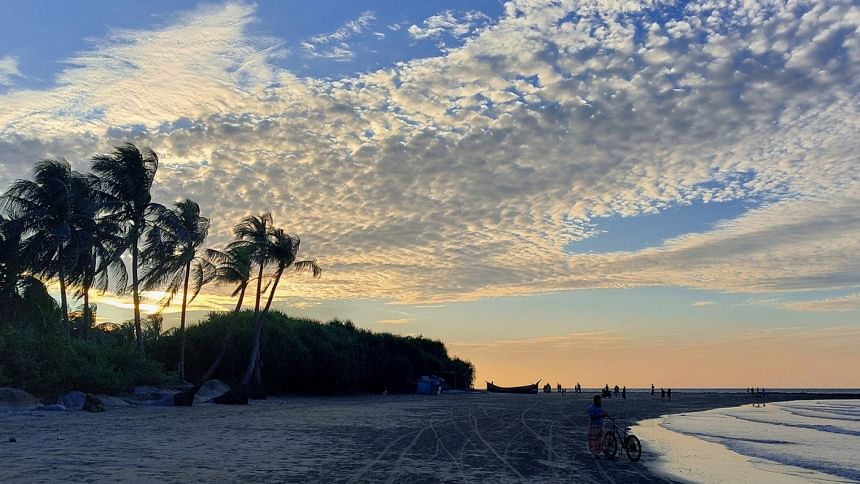 Operation of sea planes and cruise ships will be introduced for tourists to access St Martin's Island round the year, said  Chairman of Cox's Bazar Development Authority (CDA) Commodore Mohammad Nurul Abshar yesterday.
However, the launching date has yet to be finalised.
Works have started to implement the new master plan to develop Cox's Bazar as an eco-friendly tourism hub, he said.  There will be restrictions on the construction of commercial buildings here and there on the island. At the same time, the arrival of tourists to the island will be controlled from this year, he added.
Experts fear that serious damage has already been done to the environment in Saint Martin's Island, the chairman said, adding that this island should be protected.
"Development plan of Saint Martin's Island has been taken up based on the model of various tourist centers in Maldives, Thailand and Vietnam.  If necessary, the opinion of the tourism experts of those countries will be taken," he said.
CDA chairman also said plans have already been made to introduce a cable car from Cox's Bazar to Maheshkhali island and  Cox's Bazar to Teknaf.
A huge under-sea aquarium at Sabrang Tourism Park, Circular Bus Terminal, Marina Bay Resort, Khuruskul Smart City, Theme Park, Eco Resort, Riverrain Tourism at Chowfaldandi and plying of sea-plane from Cox's Bazar to St. Martin's have been undertaken, he added.