Real estate fair logs Tk 397cr sales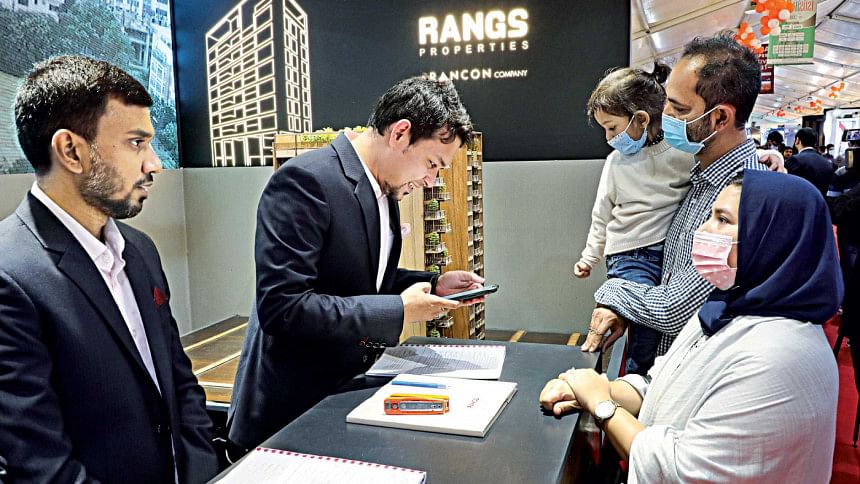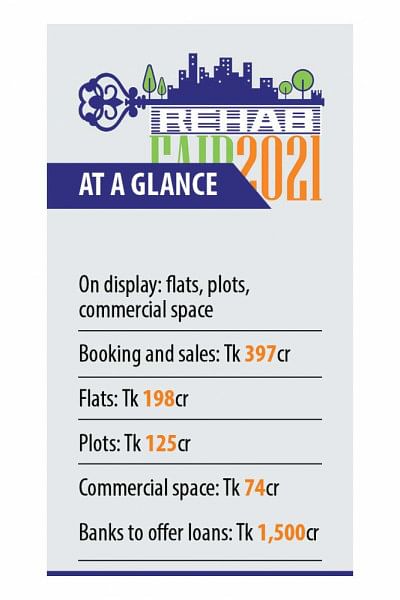 Flats, plots and commercial spaces worth around Tk 397 crore were sold and booked at the REHAB Fair 2021, which concluded yesterday.
Of them, Tk 198 crore came from the sales and booking of flats, Tk 125 crore for plots, and Tk 74 crore for commercial spaces, said the Real Estate & Housing Association of Bangladesh (REHAB) at a press conference.
Properties worth about Tk 450 crore were sold and booked during the fair that took place before the coronavirus pandemic.
A total of 19,238 people visited the fair venue on the premises of the Bangabandhu International Conference Centre.
"At the peak of the pandemic, there was a lack of confidence about making investment among people. There are still signs of apprehension. Under such circumstances, the fair was successful," said Alamgir Shamsul Alamin, president of the association.
"We have tried to restore confidence through the fair," he said, adding that the fair gave the idea that the housing sector is booming.
The main purpose of the exposition was to brand but Alamin said all the people who had come to visit would buy flats or plots eventually.
"Participating companies informed the buyers about their products and they will follow up. Potential buyers will verify what they have seen at the fair and the actual scenario on the ground. Then, they will make the final decision."
When asked about customers' regular complaint that they don't get the delivery of flats within the stipulated time promised at the fair.
Responding, Alamin said: "We sell about 10,000 flats a year. The complaints made about the delay usually involve 100 to 200 flats. We have a cell to deal with the issues. Affected customers should communicate with the cell."
Participating banks and non-bank financial institutions committed to lending about Tk 1,500 crore to clients during the five-day exposition.
This year, many real estate companies showcased their products digitally, allowing non-resident Bangladeshis to inquire about flats and plots online.
The media briefing was attended by REHAB First Vice-president Kamal Mahmud, Vice-president (finance) Mohammad Sohel Rana, and Third Vice-president Sharif Ali Khan.