Ease of doing business will help Bangladesh attract more foreign investment: Ficci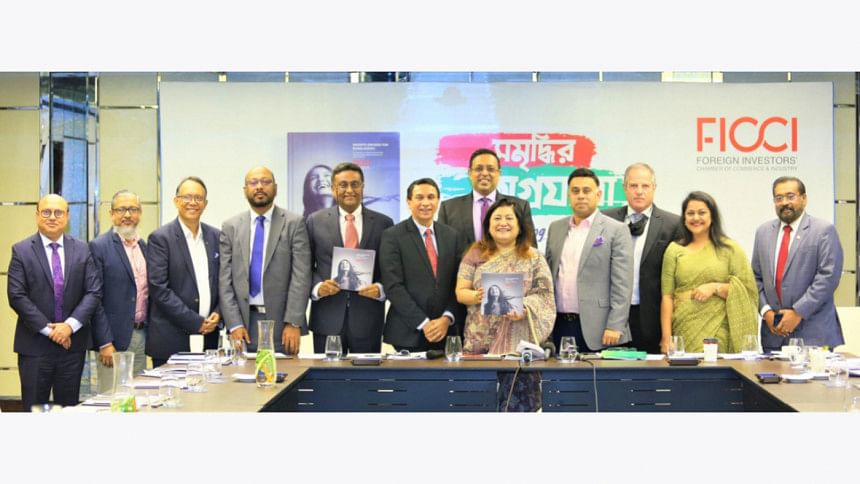 Increasing comparative facilities for the investors and improvement in the ease of doing business will help Bangladesh attract expected foreign direct investment in different sectors, according to Foreign Investors' Chamber of Commerce and Industry (Ficci).
"The government should focus on the success story of foreign investors as well as involve the foreign investors as brand ambassadors to highlight opportunity and success of multinational companies who are running business in Bangladesh," said Ficci President Rupali Chowdhury.
She was addressing a knowledge-sharing workshop on Ficci's report styled "Growth drivers of Bangladesh: accelerating investment opportunities in agribusiness, digital economy, and green finance," at Renaissance Dhaka Hotel in the capital today.
She also suggested that Bangladesh should offer more benefits to the foreign investors than its competitive countries to attract more foreign investment.
The slow movement of the government to take a decision is also a challenge for the investors as they are pragmatic and do not want to waste time, she said.