Walton launches e-commerce company Walcart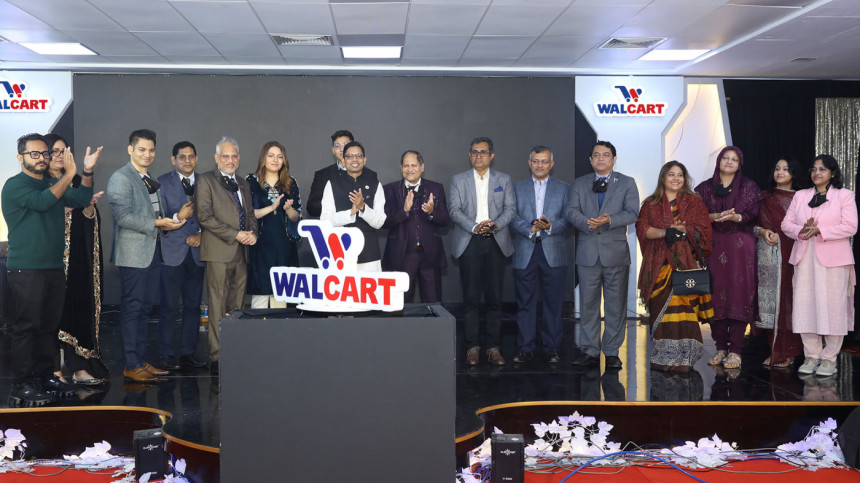 Walton, one of top local electronics and home appliance manufacturers and exporters, yesterday launched its e-commerce platform Walcart Limited to capture a major share of the growing online business.
In a press release, Walcart said it has targeted to achieve the highest consumer satisfaction and represent the country in the global arena.
"We will not give any crazy offer to our consumers. We will sell goods in 20 categories primarily, and gradually will sell all kinds of products targeting all kinds of consumers," said Sabiha Jarin Orona, managing director of Walcart, over phone.
She did not disclose the amount of initial investment in Walcart.
The opening ceremony of the platform was held at Walton corporate office in Dhaka.
State minister for information and communication technology Zunaid Ahmed Palak opened the e-commerce platform.
Walcart, with the slogan of Shohoje, Sobkhane, Nirapode (Easy, Everywhere, Safely), is a business-to-business and business-to-customer e-commerce platform through which the company is providing countrywide delivery services of the products and services in more than 30 categories, including Walton products.
In the press release, Palak said Walton has hired 5,000 new employees during the coronavirus pandemic and did not sack a single employee.
"Walton is the pride of Bangladesh. The company is now producing and exporting digital devices."
"Our aim is to generate $5 billion worth of export revenue from the ICT sector by 2025. It is expected that one-fifth of that revenue will come from Walton itself," Palak said.
"Walcart will work according to the trust of the people, taking the red-green flag of Bangladesh to the global arena," said Golam Murshed, managing director of Walton Hi-Tech Industries.
Shomi Kaiser, president of the e-Commerce Association of Bangladesh, Syed Almas Kabir, president of the Bangladesh Association of Software and Information Services, Shahid-Ul Munir, president of the Bangladesh Computer Samity, and Wahid Sharif, president of the Bangladesh Association of Call Center and Outsourcing, attended the opening ceremony.
S M Nurul Alam Rezvi, chairman of Walton Hi-Tech Industries Ltd (WHIL), SM Shamsul Alam, vice-chairman, SM Rezaul Alam and Tahmina Afrose Tanna, directors, and SM Manjurul Alam Ove, chairman of the Walcart, were also present.