News Analysis: Why is the govt indulging Evaly so much?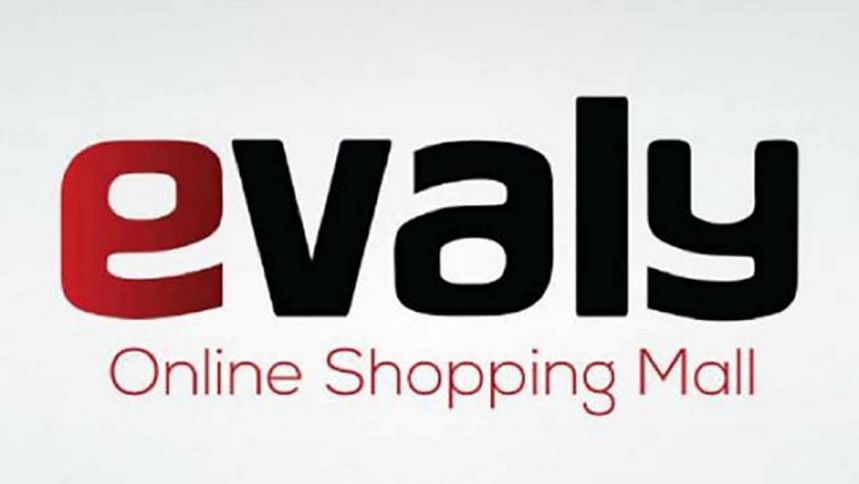 What does one do when one sees wrongdoing taking place in front of one's very eyes? For most, the natural response would be to stop it in its tracks.
And this is the question staring at the government regarding the e-commerce juggernaut Evaly.
By now, thanks to investigations by government agencies, particularly the Bangladesh Bank, everyone is all too aware of Evaly's notoriously close-lipped business model.
No, the e-commerce platform, which began its journey on December 16, 2018, did not crack any magic formula that would allow it to run year-round advertising blitzkrieg and unbelievable discounts at once -- without going broke.
How it operated until the first quarter of this year from its inception looks awfully similar to a Ponzi scheme: take advance payment from unsuspecting customers and use the money to run massive advertising campaigns broadcasting discounts as incredulous as 90 percent on the platform to draw in more customers and get more money, and rinse and repeat.
After months, the first round of customers might get delivery of their products or their order will be cancelled, with the refund taking place not in cash but in the form of a credit on Evaly's unlicensed digital wallet.
In so doing, Evaly was creating a parallel currency of its own, one for which it has no permission and regulatory oversight.
Not just that, the credit has an expiry date, too. What good would the digital credit be if the products are never delivered? In other words, making a transaction on Evaly is akin to playing Russian roulette with one's money.
And yet, so hypnotic was Evaly's marketing chicanery that people could not resist -- only to be massively disappointed, enough to lodge complaints with the Directorate of National Consumer Rights Protection, a department of the commerce ministry.
When the chorus of complaints became too deafening, the commerce ministry last year commissioned a multi-pronged investigation and out tumbled all the skeletons from Evaly's closet.
The most damning was the probe report from the central bank, for which it found little to no cooperation. And yet, with the documents the six-member BB team managed, one can get a fair idea of the state of Evaly's financials.
As of March 14, Evaly owes about Tk 404 crore to customers and merchants. Its asset then was Tk 65 crore, meaning the company could clear only 16 percent of its liabilities by selling its assets.
Of its total liabilities, Tk 213.9 crore is to customers and Tk 189.9 crore to vendors who supplied merchandise to Evaly.
When the BB report came to light in June, it understandably elicited public outrage and prompted the commerce ministry to bring about a significant change in the way e-commerce platforms would function going forward.
The e-commerce platforms would only get payment upon confirmation of receipt of goods by the customer, inconveniencing those companies that played by the rulebook.
And from Evaly, the commerce ministry demanded answers on how it would clear its liabilities to customers and merchants.
On July 19, the ministry gave Evaly 10 working days to provide some basic information like the total amount it took from customers in advance as of July 15 and how much it paid to merchants with the money.
But the e-commerce platform did not disclose any such information in that timeframe and instead, audaciously sought six months to do so.
The amount of outstanding liability should be readily available in their financial accounts. It is the total amount owed to customers in the form of digital credit, prepayments from merchants, payables to suppliers and service providers such as the courier companies among others.
The letter signed by Mohammad Rassel, chief executive officer of Evaly, bafflingly talks about doing a third-party audit to get such information and submit it to appropriate regulatory authorities.
Does that mean Evaly does not maintain financial accounts? This is an offence in itself.
Or, does Evaly doubt the veracity of its own financial accounts? This only points towards fraud and yet again warrant stern action from the government.
The letter also mentions doing a valuation report, but the solvency or liquidity issues of a company cannot be addressed through such exercise.
This is truly petrifying given the size of Evaly's liabilities, which most likely is much more than the BB report suggests as the company was not forthcoming during the inspection.
In the letter dated July 31, Evaly mentions that it inked an investment deal worth Tk 1,000 crore, of which Tk 200 crore will come in initially, insinuating it has had a massive cash injection to take care of its liabilities.
However, it neither mentioned the name of the company nor the nature, timing and structure of the investment.
While as a privately held company, Evaly is not obliged to provide such details. But if it is presenting the purported investment as the path forward to clearing its liabilities, full disclosure is necessary to emphasise the sincerity of its intent.
That deal though turned out to be with Jamuna Group, which Rassel himself disclosed on his Facebook page on the evening of July 27.
Later, Jamuna Group divulged that the Tk 200 crore of the initial investment was in supplier's credit, which remains outstanding. In other words, Jamuna Group was converting debt into equity, so it is not a cash injection per se.
And the rest of the amount, as per the letter of intent and not a legally binding contract between the two parties, would most definitely be in the form of goods.
But Evaly does not sell only Jamuna Group's products but from a myriad of brands, so Rassel's announcement came across as more of a public relations stunt aimed at getting its jittery vendors to continue to provide it with merchandise and unassuming customers to continue to hand over their money to the platform.
In its letter on July 19, the commerce ministry also asked Evaly what it did with the amount it took from customers and did not pay back to the vendors.
Evaly, as expected, had no answers.
But one can deduce where the money went: funding the deep discounts; the overpowering marketing exercise such as frequent advertisement in print and electronic media, sponsorship of government activities such as Digital World 2020, Bangladesh cricket team's tour of New Zealand, Rapid Action Battalion's movie "Operation Sundarbans"; getting brand ambassadors like Tahsan Rahman Khan and influencers; massive salaries which is more than double the industry standard to a large headcount.
So, the longer Evaly is allowed to continue to operate the way it does, its liabilities towards customers and merchants will only grow bigger as more and more gullible customers would be sucked in.
A Ponzi scheme usually ultimately involves siphoning the money out -- and this is the only part that may be recoverable or preventable.
And that does not require or warrant Evaly to continue operations or be given six months to provide answers to straightforward questions from the commerce ministry.
Does the government not feel a sense of responsibility towards the naïve potential customers of Evaly, which is running its promotional campaigns as before?
Should the government continue to let such a company play with ordinary citizens' money like this?
A logical but extremely difficult way forward could be bringing in investment, one that is in cold, hard cash, covers the liabilities and firmly ties Evaly's hands into shifting to a sustainable business model.