Southeast Bank fined again
It is yet to cut single stock exposure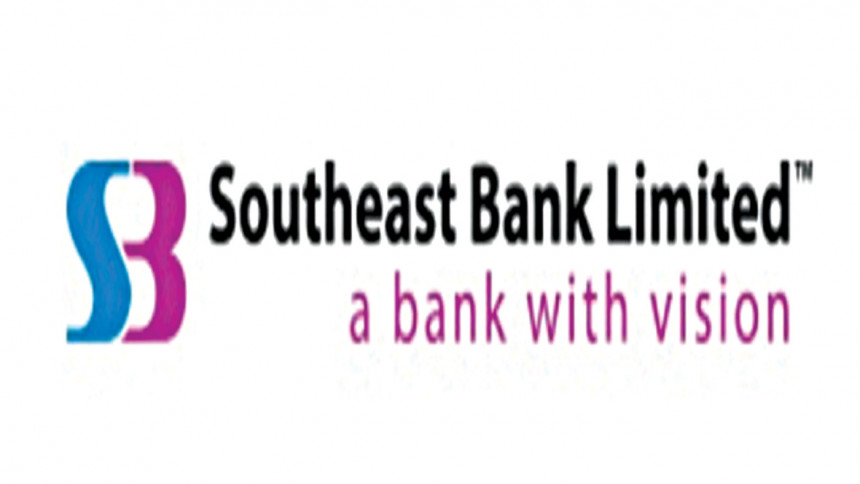 The Bangladesh Bank has imposed a fine of Tk 21.50 lakh on Southeast Bank after it failed to bring down its excessive investment in a single stock within the regulatory limit.
The fine was imposed in the last week of December.
This is the second time the private commercial lender was slapped with a fine in the last four months. It was fined Tk 10 lakh in October.
The fine came as Southeast Bank parked 22.05 per cent of its paid-up capital with National Life Insurance Company Ltd (NLICL), in a clear violation of the Bank Company Act 1991, according to a probe carried out by the central bank in August last year.
A lender is allowed to invest a maximum 10 per cent of its paid-up capital and 5 per cent of the total capital in a single stock.
The investment made by the bank in NLICL was 9.83 per cent of the total capital, said the report. The paid-up capital of the bank stood at Tk 1,188 crore in August.
The BB asked the lender on November 7 to cut the excessive investment within 30 working days. But the lender has failed to carry out the order.
A high official of Southeast Bank says it was difficult to bring down the amount of shares in a month.
The Bangladesh Securities and Exchange Commission would have sought explanation had the bank tried to cut the single stock exposure ceiling overnight, he said.
It might have created an adverse impact in the capital market, he said, adding that the bank was now selling 3,000-4,000 shares per day.
The ratio of investment at NLICL now stands at around 13 per cent of the paid-up capital and 6 per cent of the total capital, said the official, who is not authorised to speak to the media.
The higher-ups of Southeast Bank and NLICL had colluded with each other, the BB probe report said in August.
It said Alamgir Kabir, chairman of Southeast Bank, had played the role of an adviser of NLICL, while Zakir Ahmed Khan, an independent director of the insurance company, was an adviser of the bank.
The central bank earlier warned the bank of its excessive investment, asking it to comply with rules by reducing the exposure.
The bank informed the central bank in September that it had sold 23.40 lakh shares in phases. But, the BB probe found that the shares were transferred from one account to another account of the bank.
Southeast Bank has resorted to trickery as the actual sales of the shares did not take place, the report said.
Alamgir Kabir, chairman of the bank, did not respond to phone calls from The Daily Star for comments.