Bangladesh Bank platform eases local trade in foreign currency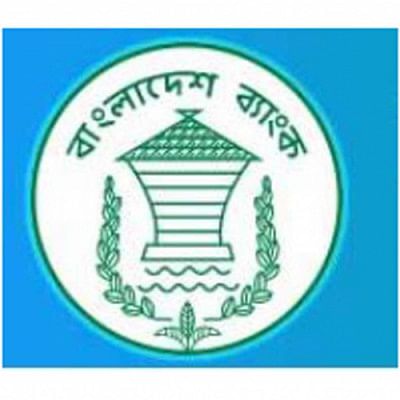 A new digital platform rolled out by the Bangladesh Bank has opened a new horizon for local businesses to do trade with foreign currencies on a real-time basis.
Under the new platform, businesses that largely supply raw materials through letters of credit (LCs) meant for domestic use are now able to receive their money from buyers instantly instead of having to wait up to 10 days.
Business leaders say that the new digital platform, whose operations commenced on September 4, would help settle export and import of Bangladeshi entities efficiently as funds owned by businesses are no longer getting stuck in banks.
Exporters usually purchase raw materials from suppliers using LCs to manufacture products.
Prior to the new system, banks, through which exporters buy raw materials, used to issue foreign demand drafts, a kind of a cheque, to the banks used by importers to deliver the products.
The importers' banks then had to submit the foreign demand drafts to the BB to credit the fund with the suppliers' accounts from the buyers' banks.
In addition, officials of commercial banks were required to go to the central bank in person to submit the foreign demand drafts.
If the foreign demand drafts unexpectedly got lost, banks had to lodge cases with the police. In addition, suppliers faced trouble in receiving their funds.
Now the process has become much easier, doing away with the use of paper-based foreign demand drafts and with officials needing to go to the central bank.
The central bank has introduced the new transaction method with the help of its real-time gross settlement (RTGS) system.
To facilitate a safe, secure and efficient interbank payment system, the BB launched the RTGS in October 2015 to give a boost to digital transactions.
The RTGS is an electronic fund settlement system where the transfer of funds takes place from one account of a bank to that of another bank in real time.
Real-time transactions refer to those that do not need any waiting period. Transactions are settled as soon as they are executed and the minimum limit of a transaction is Tk 1 lakh.
The platform has so far benefitted transactions in the local currency.
Now the same opportunity is being made available for foreign exchange transactions. Furthermore, there is no limit for transactions in foreign currencies.
Foreign currency transaction through the RTGS is also a cost-efficient method.
This is because businesses have to spend $5 to $20 to settle a foreign demand draft. But using the digital platform, they need to pay a maximum of Tk 100 to settle each transaction.
Bangladesh deals with $300 million worth of foreign demand drafts of businesses on average every day.
Although businesses have not embraced the digital mode in a full-fledged manner yet, transactions through the infrastructure are on the increase, said a central banker.
Clients settled 51 transactions involving a combined value of $1.13 million using the system on September 4 when it was kicked off.
Both the number of transactions and amount swelled to 838 and $42.23 million respectively on September 12.
The central banker went on to hope that paper-based foreign transactions would be reduced substantially in the quickest possible time given the effectiveness of the new digital mode.
Around $400 million remain stuck on average every day in the channels under of the manual method, according to, Md Jashim Uddin, president of the Federation of Bangladesh Chambers of Commerce and Industry.
Some funds get stuck either with the BB or commercial banks, he said.
"But now we will not face such difficulties thanks to the central bank's move. As a result, businesses can use their money in an efficient way."
The business leader thinks currencies will roll more in the days ahead based on the new infrastructure, putting a positive impact on the economy as a whole.
Faruque Hassan, president of the Bangladesh Garment Manufacturers and Exporters Association, said the BB initiative would help make it easier to do business.
"We can now settle our transactions instantly and without hassle."
Banks usually have some officials assigned to settle foreign demand drafts.
"Now, such engagement of banks' manpower will not be needed, which is good for lenders," Syed Mahbubur Rahman, managing director of Mutual Trust Bank, said.