Economic zone in Narayanganj for Japanese investors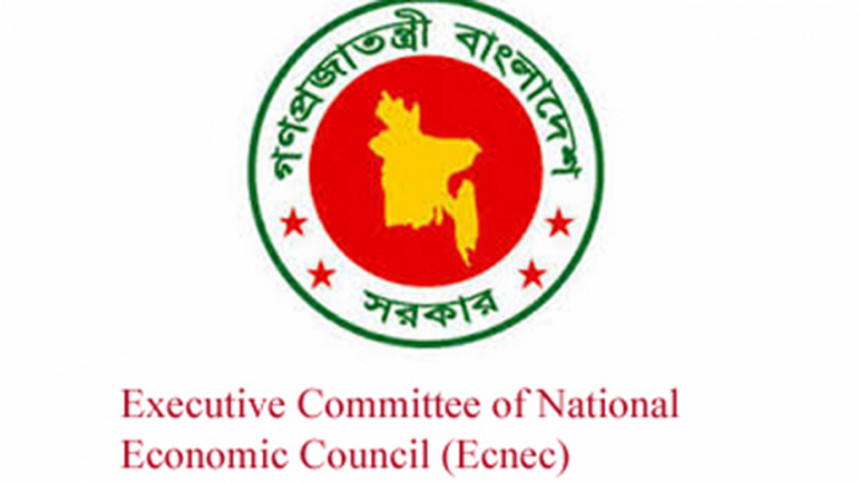 The Executive Committee of the National Economic Council (Ecnec) today approved eight projects, including one to set up an economic zone in Narayanganj for Japanese investors spending Tk 2,582 crore.
The approval came from the weekly Ecnec meeting held at the NEC conference room in Dhaka with Ecnec Chairperson and Prime Minister Sheikh Hasina in the chair.
The Ecnec meeting cleared a total of eight projects involving the estimated cost of Tk 6,276.24 crore, said Planning Minister MA Mannan while briefing reporters after the meeting.
Of the total cost, Tk 3,313.92 crore will be borne from the national exchequer, while Tk 2,962 crore as foreign assistance, he said adding that all the approved projects are fresh ones.
About the economic zone project, the minister said the 'Development of Infrastructure for Japanese Economic Zone at Araihazar in Narayaganj Project' involving the estimated cost of Tk 2,582.18 crore will be implemented by June 2023.
Of the project cost, Tk 454.35 crore will come from the government fund, while the rest Tk 2,127.82 crore as project assistance from Japan through Japan International Cooperation Agency (JICA), he said.
Bangladesh Economic Zones Authority (BEZA), the project-implementing agency, will develop land, construct access roads and set up a power plant, substation, transmission lines and gas pipelines under the project.
The Ecnec meeting also approved a project for constructing some 340 bridges over upazila, union and village roads under 61 districts in all the eight divisions at a cost of Tk 1,983.07 crore.
The Local Government Engineering Department (LGED) will implement the project by June, 2023.
The Planning Minister said Prime Minister Sheikh Hasina at the meeting asked the authorities concerned to give due emphasis on rail and waterways alongside the roads.
Sheikh Hasina reiterated her plan for establishing an integrated communication system across the country comprising roads, railways, waterways and airways.
The six other projects approved at the meeting are 'Providing capital and modernisation of handlooms for the Socio-economic Improvement of handloom workers project' with Tk 158 crore; Root and Tuber Crops Development Project with Tk 156.32 crore; Tulshi Ganga Choto Jamuna, Chiri and Harabati River re-excavation project under Joypurhat district with Tk 123.47 crore; Dhaka City Neighborhood Upgrading Project with Tk 880.46 crore; Development and Renovation of temples and religious institutions with Tk 228.69 crore and formulation of profiles for the students at primary level with Tk 164.05 crore.