CPD doubts 8 plus growth this fiscal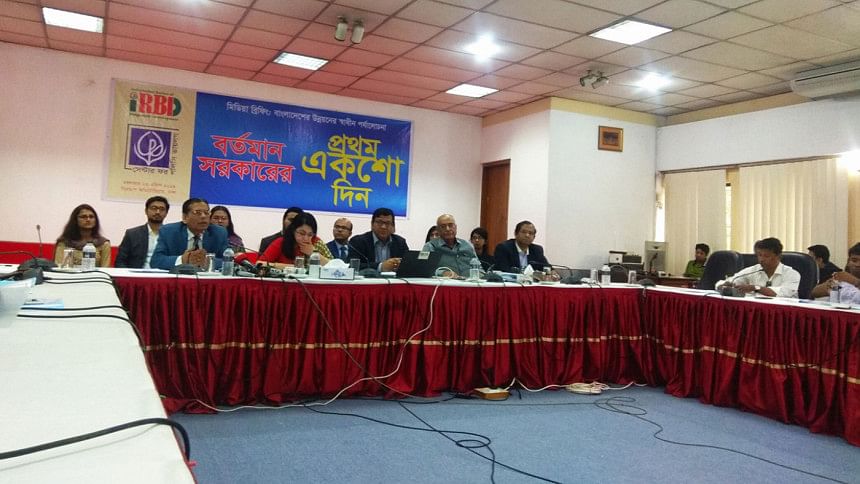 The Centre for Policy Dialogue (CPD) has questioned the current year's growth estimate of 8.13 percent citing incoherency in various indicators of the economy.
The independent think tank said, growth estimate has been done based only on five months' data of manufacturing and six months' data on financial sector.
Agriculture crop production data was almost absent when the GDP estimate was made, it said at a media briefing at CIRDAP Auditorium today.
The organisation said, leather and leather production has been shown to have grown by 32.5 percent growth without a commensurate reflection in the export performance. "Shipment of leather and leather slumped 16 percent July-November period of the current fiscal year."
Tax GDP ratio stood lower in the first quarter of the current fiscal while private sector credit growth slowed down as of February 2019, it said.
Such incoherent evidence between GDP estimates and proxy indicators suggest that there is a need to test the robustness of growth estimate so as to have credible policy guidance, said CPD at the briefing.
The think tank shared its view after the Bangladesh Bureau of Statistics projected that economy would cross 8 percent growth mark for the first time in the history of Bangladesh.
The CPD said the first 100 days of the government was marked by lack of effort, enthusiasm and initiative to carry out reforms in various areas and implement pledges made in the election manifesto.
"We have seen lack of effort, enthusiasm and initiative in the first 100 days," said CPD Distinguished Fellow Debapriya Bhattacharya at the briefing.