Conference on Bangladesh's development held in US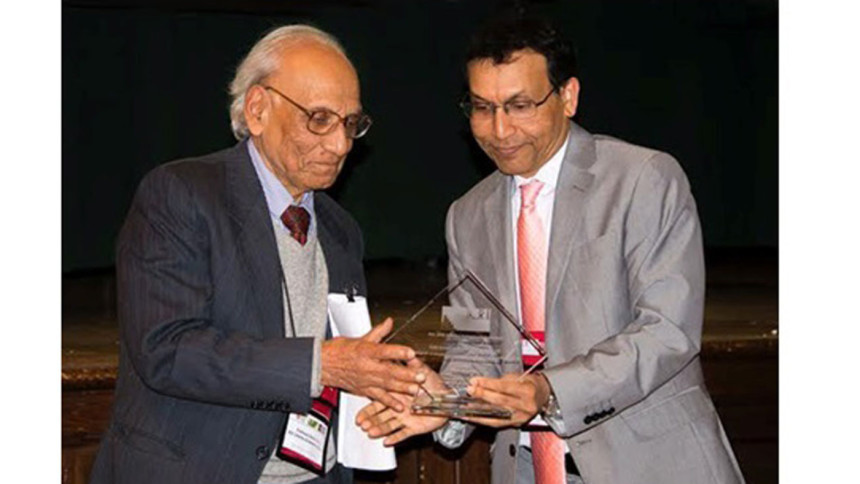 An interdisciplinary approach is key to addressing the challenges of development and democracy, economists said at a conference on Bangladesh's development and democracy at the University of California in Berkeley.
The three-day conference that began on November 6 was organised by Bangladesh Development Initiative (BDI), and was co-hosted by the Institute for South Asia Studies and the Chowdhury Centre at UC Berkeley.
Prof Nurul Islam, a renowned economist, was given a lifetime achievement award at the event. BDI President Munir Quddus presented the award, according to a statement.
An important part of BDI's mission as a think-tank is to support good and solid research that will inform and guide policymakers, and impact trends in the private sector, Munir Quddus said at the event.
The central bank is working to strengthen monetary policy, develop entrepreneurship and protect environment, said Atiur Rahman, governor of Bangladesh Bank. 
Ann McCullum of the US embassy presented a keynote on behalf of Marcia Stephens Bloom Bernicat, the US ambassador to Bangladesh.
Vivek Bald, a professor at the Massachusetts Institute of Technology, made a presentation of his ongoing project based on his book -- The Bengal Harlem.  
The government is working on export diversification through various public and private sector initiatives to diversify the export basket, as diversification is a formidable challenge in the Bangladesh context, said Zaidi Sattar, chairman of Policy Research Institute.
The Bangladesh government's Vision 2021 centres around three themes -- GDP growth acceleration and rapid poverty reduction; a broad strategy of inclusiveness to empower every citizen to fully participate and benefit from the development process; and a sustainable development pathway that is resilient to disaster and climate change, said Sadiq Ahmed, vice-chairman of PRI.
Issues such as the rise in religious extremism, the garment sector and welfare of women workers, entrepreneurship, and the challenges in monetary policy and banking were also discussed.
Biru Paul, chief economist at the BB; Abrar Anwar, CEO of Standard Chartered Bangladesh; Shah Alam Sarwar, chief executive of IFIC Bank; Ali Reza Iftekhar, CEO of Eastern Bank; and Golam Hafiz Ahmed, CEO of NCC Bank, also spoke.