China gives currency largest boost in a decade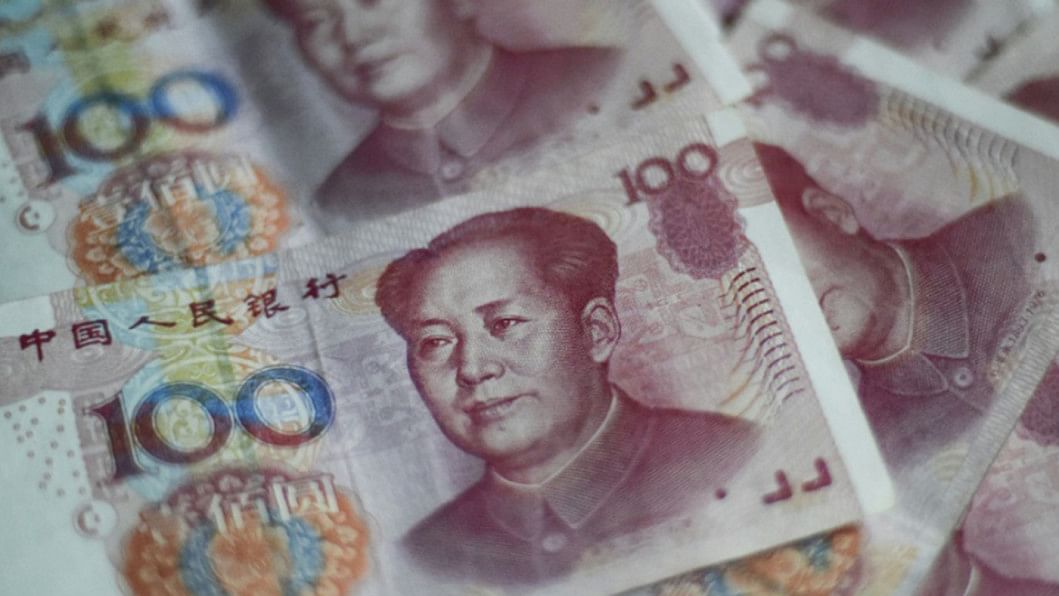 China raised the central rate for its yuan currency by the largest amount in a decade on Monday, officials and reports said, just three months after a surprise devaluation sent shockwaves through global markets.
The world's second largest economy adjusted the yuan's mid-rate upwards by 0.54 percent against the US dollar, according to an announcement by the central People's Bank of China (PBOC).
Bloomberg News reported that the increase was the largest since 2005, when Beijing unpegged the yuan from the dollar.
China now allows the currency to trade up or down two percent from the centrally set daily rate on the domestic foreign exchange market.
Authorities moved the yuan almost five percent lower in one week in August, saying it was part of broader reforms aimed at shifting towards a more flexible exchange rate.
But the move raised concerns abroad that the Chinese economy was performing worse than had been acknowledged, and fears that Beijing was trying to make its exports cheaper to give it a boost.
China has pledged that it would not engage in competitive devaluations.
The move also comes as the country seeks to promote the yuan as a global reserve currency alongside the dollar, an ambition that depends on its willingness and ability to loosen tight restrictions on the currency's trade.
But authorities fear that losing control of the yuan's value will mean giving up a powerful tool for managing the economy, which last quarter experienced its slowest growth in six years.
One major step towards achieving Beijing's goal is convincing the International Monetary Fund to include the yuan in its internal "special drawing rights" reserve currency basket.
The global banking institution updates the components -- currently made up of the dollar, yuan, euro and pound -- every five years, with the next change due to be decided this month.
Liu Jian, an analyst from Bank of Communications, told AFP: "The economy is stabilising, so the expectation of further depreciation has weakened both at home and abroad.
"On the other hand, the policy intention of the government is very obvious. It tries to maintain a stable foreign exchange market and guide the market as the stabilisation is important for yuan to be admitted to the SDR in the coming IMF meeting."