Cash crunch crashes the big fat Indian wedding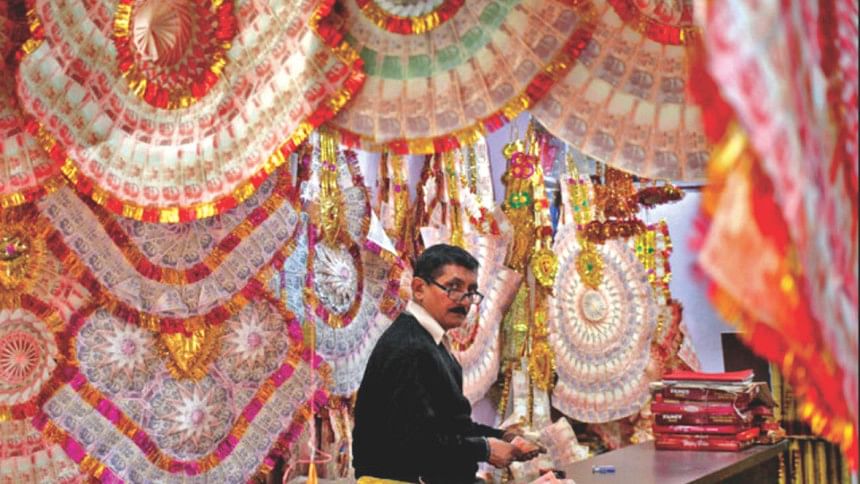 Ramneek Jhamb was all set for his New Delhi wedding. He'd cobbled together most of his savings and gifts from relatives, a stack of 300,000 rupees (about $4,400) in cash, and had a list of vendors to pay in the weeks before exchanging garlands of flowers with his bride in a Dec. 3 ceremony.
The bespectacled 30-year-old marketing manager at the TGI Friday's restaurant chain had thought of every detail. Then on Nov. 8, something Jhamb couldn't have expected: Prime Minister Narendra Modi declared as of that evening all 500 and 1000 rupee notes were invalid. The fiat, in one swoop, cancelled 86 percent of the nation's cash by face value. The money Jhamb was holding, he recounted with a tone of disbelief, "suddenly became pieces of paper."
Modi's bold stroke was meant to squeeze dry the nation's "black," or off-the-books economy and terrorist financing. It also created a mad scramble in that most elaborate, money-drenched, boisterous of traditions: the Indian wedding season.
Most weddings in India are held on days considered auspicious in the Hindu calendar – nearly a quarter of them fell this year between Nov. 8 and the end of December, the epicenter of the cash crunch that followed Modi's announcement.
Nidhi Arora, a co-owner of a wedding events management company in New Delhi, said that most families with upcoming weddings have "a good amount of cash at home."
Their reaction, she said: "Panic."     
The list of businesses affected was long: wedding planners, bands, ceremonial horse suppliers, tent providers and caterers interviewed across the capital reported facing a drop of up to 30 percent in business.
Brides and grooms told Reuters they were forced to curb planned spending on jewellery. They cut down the number of guests invited. They even postponed honeymoons.
The wedding season in India accounts for more than half of the country's annual demand for gold, according to Thomson Reuters-owned metals consultancy GFMS. Gold industry insiders say the country's overseas purchases of the precious metal could fall by more than 50 percent this month, after hitting about 100 tonnes in November, as retail demand falters in the wake of demonetization.  
One banquet hall manager said a client paid about 90,000 rupees for a venue in 10 rupee coins. "We weighed the bags," said Manpreet Kaur.
In the weeks that followed Modi's decision the maximum amount of old rupees that could be exchanged at the counter for the new, purple-hued bills went from 4,000 to 4,500 and then down to 2,000 rupees. The limit for bank withdrawals was set to 20,000 and then 24,000 rupees. None of which was enough to pay for a wedding.
"The milk man, the curd supplier, greengrocer – all gave us the goods on credit," said Himanshu Shekhar, whose sister, a research scholar at Bihar Agriculture University got married on Nov. 21 in Bihar.
Some of the family's guests had to send their regrets. They were unable to attend the wedding as the modes of transport they depended upon – taxis and three-wheeled autorickshaws – only accepted cash.
To mitigate the impact on nuptials across the country, the government announced on Nov. 17 that it would make an exception for weddings; 250,000 rupees could be withdrawn. To get that money, though, not only was documentation required to establish the authenticity of the wedding -- such as wedding invites, advance payments to caterers and a marriage hall -- but also to include statements from  vendors receiving 10,000 rupees or more in cash that they do not have bank accounts.  
Jhamb said he gave that route a try but a bank employee told him he didn't have the correct documents. Faced with a wedding date just two weeks away, he didn't have time for the Indian bureaucratic ritual of returning again and again to satisfy a clerk's whims.