$101 HEIST FROM BB ACCOUNT
Muhith cancels press conference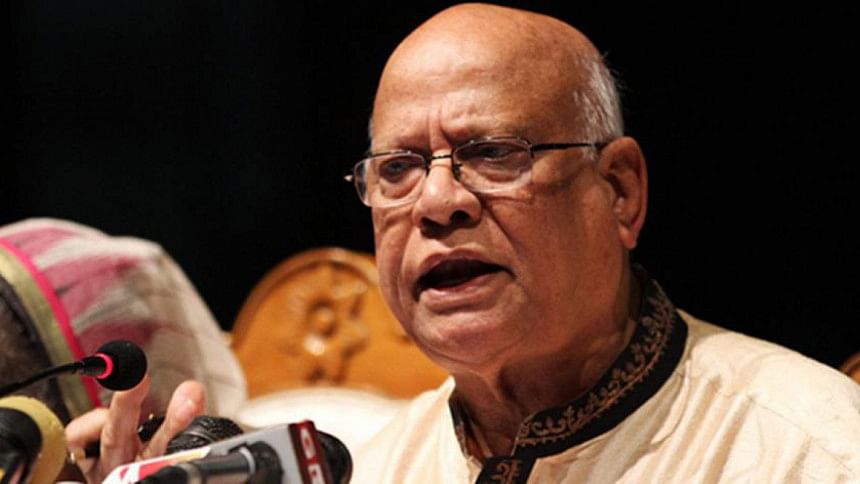 Finance Minister AMA Muhith has cancelled his press conference minutes after the Bangladesh Bank governor resigned over the recent heist of $101 million out of the bank's account with New York's Federal Reserve Bank.
Md Shahedur Rahman, senior information officer to the finance ministry, informed journalists of the update at the Bangladesh Secretariat in Dhaka.
READ more: Cyber heist irks PM
Muhith, who was furious over governor Atiur Rahman after the incident of heist surfaced after a month, had declared the emergency press conference yesterday.
The time was scheduled at 11:00am today, but was later moved to 2:30pm after governor Atiur Rahman paid a visit to Prime Minister Sheikh Hasina this morning.
Also READ: $101m heist: BB governor ready to quit
Prime Minister Sheikh Hasina herself was said to have been displeased to learn that the incident of heisting out the huge sum was kept from ministers and other government high-ups.
Yesterday, at the cabinet meeting, this issue came into discussion, and after the meeting, Minister Muhith said he thought there should be major changes to the management of Bangladesh Bank.