Cyber heist: IGP dwells on int'l agencies' help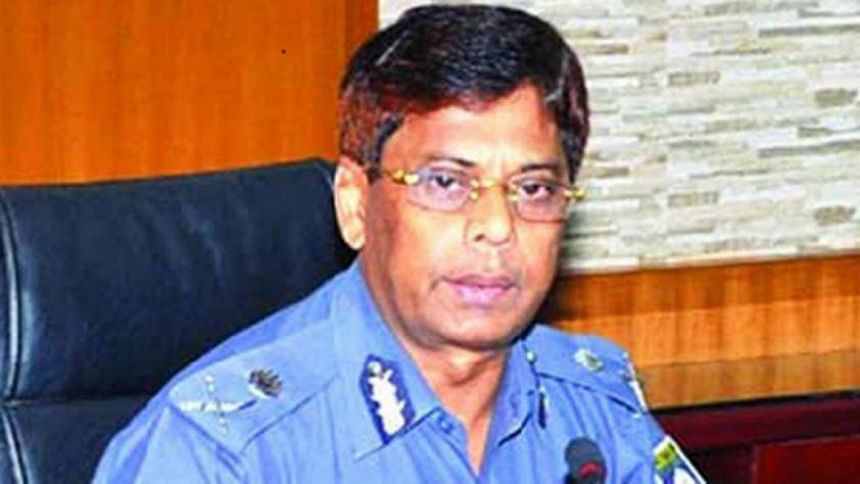 Inspector General of Police AKM Shahidul Hoque has said if needed, help would be sought from the international agencies dealing with money laundering, for unveiling the clue to the US$101 million cyber heist at Bangladesh Bank.
He told reporters this on Saturday during a question-answer session in Dhaka's Shaheed Police Smrity College, during its annual prize giving ceremony.
Also READ: Sophisticated tools used for hacking
The police boss added till now they have contacted the relevant countries, namely the United States, Philippines and Sri Lanka, through various regional offices of Interpol.
All the information regarding the heist has been sent to Interpol, so they can take necessary steps.
The IGP also informed that if needed, the investigation team will visit the concerned countries to have more details.
Shahidul also said that the US Federal Bureau of Investigation (FBI) has contacted them and has expressed their willingness to talk to the investigation team.
The meeting between officials of the FBI and the Criminal Investigation Department (CID) is slated to be held on Sunday.
The hackers swindled out the amount from the Bangladesh Bank's account with the Federal Reserve Bank of New York last month.
The sensational heist surfaced after a Philippines newspaper published a report on it.
The CID was given the onus of investigation into the incident after the central bank filed a case with Motijheel Police Station in the city last week, nearly 40 days after the theft occurred.