Bangladesh's economy going through uneven recovery: CPD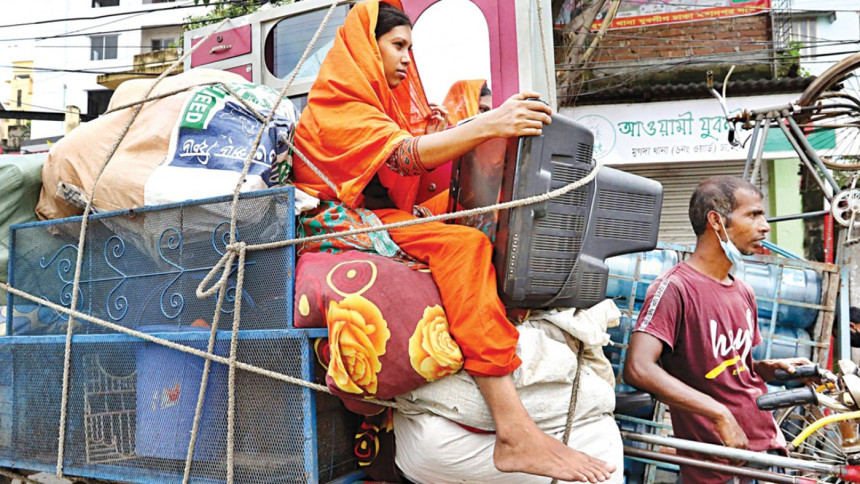 Bangladesh's economy is going through an uneven recovery as larger firms are recovering at a faster pace while small and medium enterprises (SMEs) are falling behind, the Centre for Policy Dialogue (CPD) said today.
"Smaller firms, people belonging to the low-income category and the poor (people) in general have been affected disproportionately and have not received adequate government support," CPD Senior Research Fellow Towfiqul Islam Khan said while presenting its review on the economy in the first half of the fiscal year 2020-21 at a virtual media briefing.
The independent think tank said globally, the possibility of a K-shaped recovery -- when a segment of the economy pulls out of a recession while others stagnate -- is being discussed widely.
CPD said stimulus packages and liquidity support will help large industries and public organisations recover at a faster pace while the small and medium enterprises (SMEs) will lag behind.
"Bangladesh is likely to follow a similar shape," he said at the event moderated by CPD Executive Director Fahmida Khatun.
CPD said SMEs are important sources of employment and the slow recovery of these small and medium businesses could lead to further rise in inequality.
"This could jeopardise the sustainability of the recovery," he said, adding, "Policymakers need to chart out the recovery path in a manner that does not leave out the weaker but critically important sectors of the economy."
CPD said the economy remained resilient because of its domestic strength resulting from high agricultural production, remittances and exports, particularly that of the readymade garments (RMG).
It said the global recovery is likely to be slow, uneven and uncertain. "On a comparative scale, recovery in the domestic demand has shown much stronger resilience," said Khan.
"It will take more time for the global economy to recover. Hence the immediate focus should be on the domestic economy where stimulating domestic demand ought to be prioritised," he said.
The government will need to do more incentivised investment and stimulate domestic demand, said the CPD.
The think tank said export performance in FY2021 will be significantly below pre-COVID level of US$40.5 billion, suggesting strategic currency depreciation in view of exchange rate management pursued by competing countries in order to maintain competitiveness of local exports.
There is a need to revisit the incentive regime in view of new export product and export market dynamics, said CPD.
CPD Distinguished Fellow Mustafizur Rahman and its Research Director Khondaker Golam Moazzem also spoke at the briefing.