CURBING DEFAULT LOANS
Agrani Bank's efforts pay off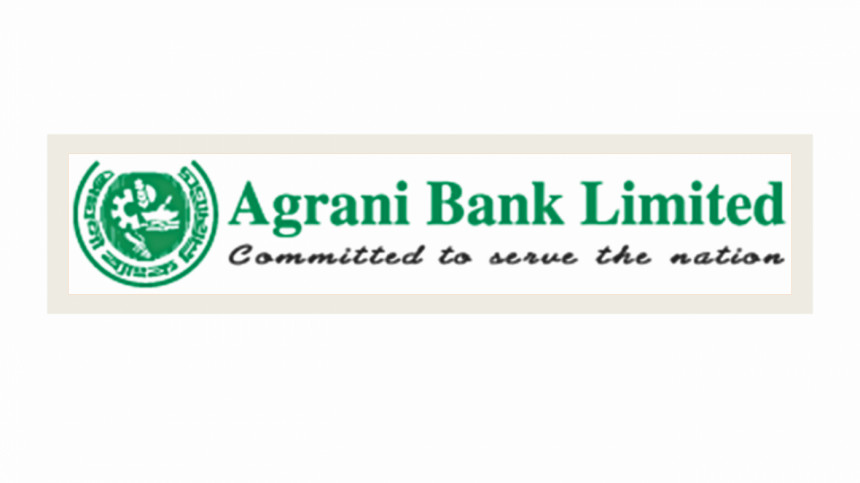 Only 7 percent of the fresh loans given by Agrani Bank in the last three years had defaulted as the government's move to appoint more competent persons to steer the state bank seems to be bearing fruit.
In the last three years, Tk 8,500 crore of fresh loans were given, of which only Tk 490 crore had defaulted, said Agrani Bank Chairman Zaid Bakht. Between 2015 and 2017, the total outstanding loans were Tk 6,500 crore.
The credit goes to the government, the Bangladesh Bank and Agrani itself, all of whom had taken some corrective measures, Bakht said at the state bank's annual conference on Saturday.
One of the corrective measures was that the government had reconstituted the board in 2014 by putting in much thought and research; more competent and professional people were chosen.
"The present board made much scrutiny before granting loans," he added.
"The bank has no capital and provisioning deficit at the moment," said Mohammad Shams-Ul Islam, managing director of Agrani, adding that they will not put pressure on the government for recapitalisation.
Agrani's capital adequacy ratio stands at 10.47 percent against the requirement of 10 percent.
At the end of 2017, the bank's capital surplus was Tk 157 crore.
Its operating profit for 2017 was Tk 950 crore, up 71 percent year-on-year. In 2016, its classified loans accounted for 22.10 percent of its loans. It declined to 16.02 percent in 2017.
Its cash recovery from classified default loans increased 52 percent to Tk 576 crore last year. Its recovery from written-off loans increased 40 percent to Tk 91 crore.
At the end of December 2017, Agrani's total default loans stood at Tk 5,115 crore, which is 16 percent of the total outstanding loans.
In 2017, the number of Agrani's loss-making branches came down to 43 from 78 in 2016.
Besides appointing a capable board of directors, the government has also appointed competent persons in the bank's top positions, Bakht said, citing Islam as a case in point.
Another reason for Agrani's improved numbers is that a chartered accountant has been appointed at the general manager rank. "Without his evaluation Agrani does not approve any loan proposal," Bakht said.
He recommended the government replicate what it had done at Agrani at the other state banks to get them back in order.
Finance Minister AMA Muhith and BB Governor Fazle Kabir were present at the conference.