Allocation for education: Muhith proposes 32% increase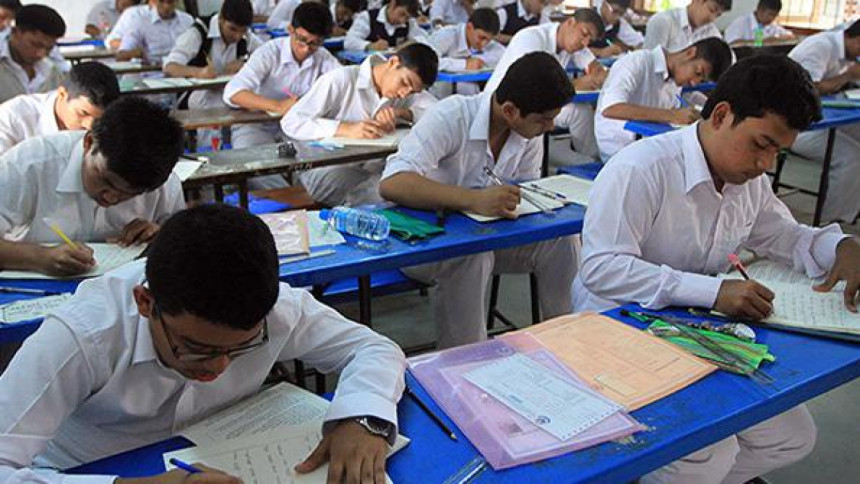 The government has proposed raising allocation in the education sector by 32 percent to Tk 49,009 crore in the next fiscal year compared to the allocation in the outgoing FY.
In his budget proposals, placed in parliament today, AMA Muhith set aside an allocation of Tk 26,847 crore for the education ministry and another Tk 22,162 crore for primary and mass education ministry.
"We have attached top priority to education and human resource development. Considering the expenditure in education sector as long term investment, we have taken various programmes to develop this sector," he said.
The minister said they would continue the existing programmes including distribution of books and learning materials, appointment of teachers and their training, and construction and reconstruction of primary schools and training institutes.
He urged the private sectors to come forward in constructing 63,000 classrooms as government's initiative in this area is quiet inadequate due to capacity limitation.
Muhith said due to lack of proper maintenance, many buildings in educational institutions of primary to higher education levels are in dilapidated state.
He proposed to allocate a total of Tk 200 crore for the purpose of renovating dilapidated schools in the budget. A policy, to this end, will be finalised within two months, he said.
He also proposed to allocate Tk 500 crore as endowment fund and Tk 100 crore as one-time grant to 'Non-Government Education Institute Retirement Benefit Board' for welfare of the non-government teachers.
In addition, he proposed to allocate Tk 50 crore for 'Non-Government Teachers and Employees Welfare Trust'.