Budget not mitigating crisis of disadvantaged groups: Citizen's Platform for SDGs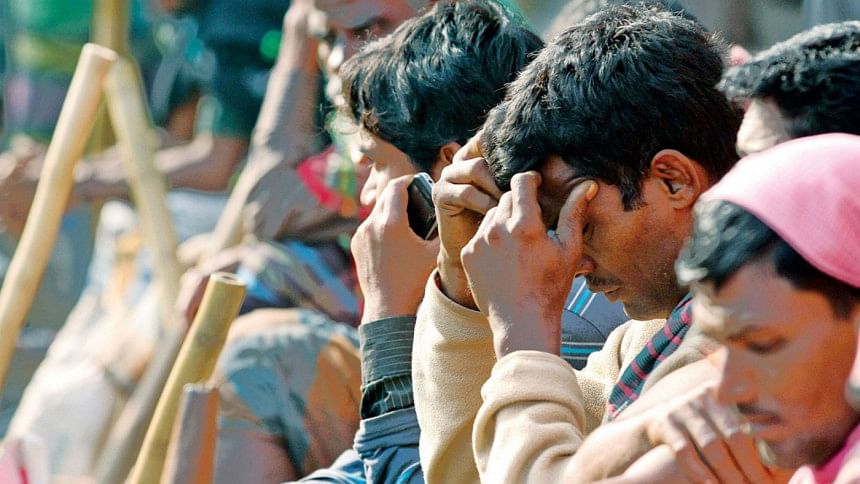 The budget for this fiscal has not taken proper steps to mitigate the crisis of the disadvantaged people who have been hit hard by the ongoing economic crisis, analysts said today.
The volume of direct cash support and food assistance programmes is not sufficient enough to address their crisis stemming from the coronavirus pandemic, they said in a report disclosed by Citizen's Platform for SDGs, Bangladesh.
The report styled on "Delivery of the National Budget 2021 in the Context of the Pandemic: Ensuring Interests of the Disadvantaged People" was unveiled at an online press conference.
Sultana Kamal chaired the event while Debapriya Bhattacharya, convener of the platform, presented the keynote paper.
There is no good news for the poor for the food management conducted by the government, Bhattacharya said.
The economy now faces a K-shaped recovery, meaning that the recovery process is uneven.
The rich people are now in a recovering trend but the situation is quite reverse for the poor, he said.
On top of that, food inflation has been on the rise, intensifying the crisis among the disadvantaged persons at the time of the pandemic, he said.
As much as 80 per cent of the disadvantaged people have cut their expenditure on food, he said. 
Against this backdrop, the government should give more emphasis to improve the livelihood of the poor, according to him.