Imrul to go to SL for 2nd Test
Will play BCL final round, starting today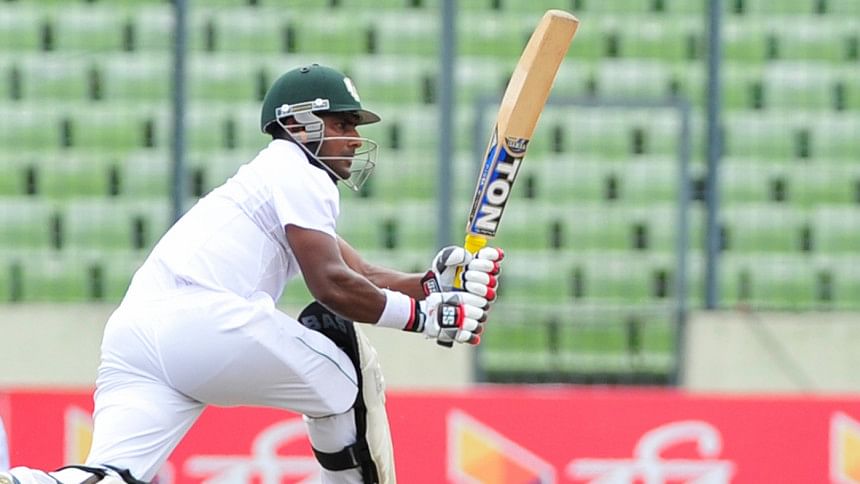 Open Imrul Kayes received the green signal from the selectors to join the national team in Sri Lanka, but the left-hander will still play the sixth and final round of the Bangladesh Cricket League (BCL) which begins at the BKSP and Fatullah today.
"We have given him the green signal. However, he needs to play in the BCL from tomorrow," chief selector Minhajul Abedin said yesterday.
He added that they plan to send Imrul to Sri Lanka for the second Test -- starting from March 15 at the P Sara Oval -- if the opener can field more than 100 overs without any complaints in the sixth round match.
"He batted well in the last round and looked good, but we were more concerned about his fielding. He has to field for more than 100 overs. He needs to be ready for that. If he plays tomorrow's game and is deemed fit [then] we will send him for the second Test in Sri Lanka. There were never any concerns regarding his form," said Minhajul.
When contacted, Imrul said: "I will play the sixth round game. Actually I am okay and I fielded almost 180 overs in the last round without any trouble. I think it's better to play the match rather than staying idle. But I got the green signal from the selectors."
The title will also be decided in the final round as Imrul's Prime Bank South Zone meet Walton Central Zone at the BKSP while Islami Bank East Zone face-off against league leaders BCB North Zone at the Fatullah Cricket Stadium.
North Zone are leading the table with 19 points, while South Zone are in second with 13. East Zone are third with 12 points and Central Zone are in last place with 9.