BD aim for top spot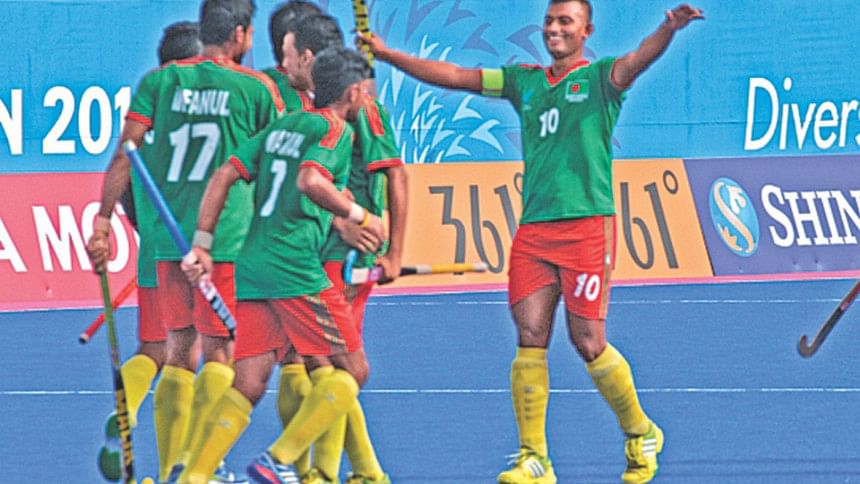 Following the withdrawal of favourites Canada from the Hockey World League Round-2, hosts Bangladesh now dream of moving into the 20-team third round by topping their group when the round begins from March 4.
Canada secured automatic qualification and were tipped to finish top among the eight teams in Round-2, with Bangladesh setting their target to finish in second place, behind Canada but ahead of China.
However, Canada's withdrawal has now given the home side hopes of qualifying for Round-3, a phase which they have never played before. Eight further teams from three zones will join the 12 teams in Round-3 for the stage, which will be held in England and South Africa in June and July respectively.
"Canada are strong opponents and that is why we had set our sights to finish second in our group. However, we have decided to try and finish top following their withdrawal," said coach Mahbub Harun.
"Our chance of moving into Round-3 has been brightened as Canada and China are ahead of us on paper. Now we are only behind China. However, qualifying for Round-3 depends on who replaces Canada [in Round-2]. I think one of the teams from Round-1 may replace them," informed Harun.
In order to prepare ahead of Round-2, Oliver Kurtz's charges are scheduled to travel to South Africa to play eight practice matches.
"We have already received government orders to travel to South Africa. We are supposed to play eight matches there against South Africa and other teams from February 11-23. The final squad for Round-2 will be declared after that tour," added Mahbub.