Pak to hold PSL final on home soil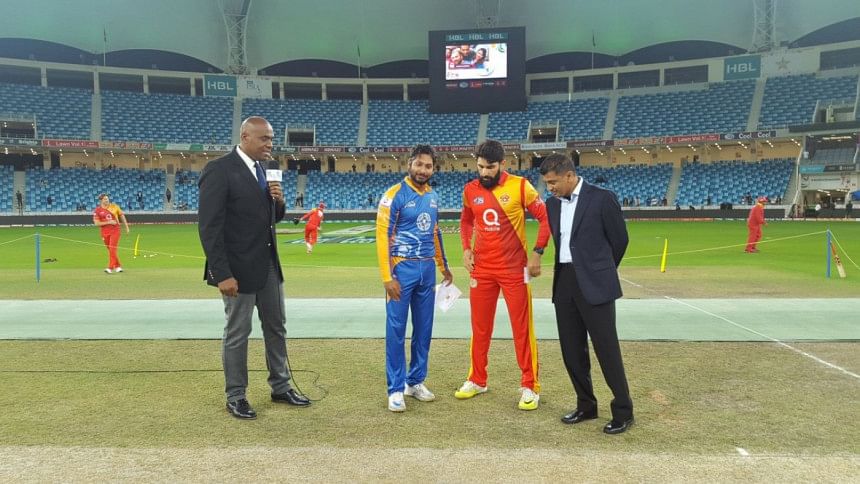 Pakistan will hold the final of its wildly popular domestic T20 cricket league on home soil for the first time, despite a wave of deadly attacks across the country, the cricket board announced on Monday.
However, it was not clear how many foreign players would come to Pakistan, where 130 people have been killed in recent attacks, to take part in the March 5 game in the eastern city of Lahore.
While the league, now in its second year, attracts an estimated television audience of over 50 million people in the cricket-crazed nation, so far all matches have been played in the United Arab Emirates.
"The nation has shown its passion and unity. The Pakistani nation is peaceful and it will not be blackmailed," Pakistan Cricket Board executive committee chairman Najam Sethi said.
The Pakistan Super League features cricket stars from all over the world but many appear reluctant to travel to Pakistan for the final.
"We have to wait until March 3 to know which foreign players will travel to Lahore, as we still do not know which two teams will qualify," Sethi told reporters.
Pakistan has played most of its home international matches in the United Arab Emirates since 2009, when gunmen attacked a bus carrying the Sri Lankan cricket team from their hotel to Lahore's Gaddafi stadium, wounding six players and killing six security personnel and two civilians.
The country has been starved of international cricket, apart from a short visit by the Zimbabwe cricket team in 2015.