NZ to launch urgent inquiry into Napier washout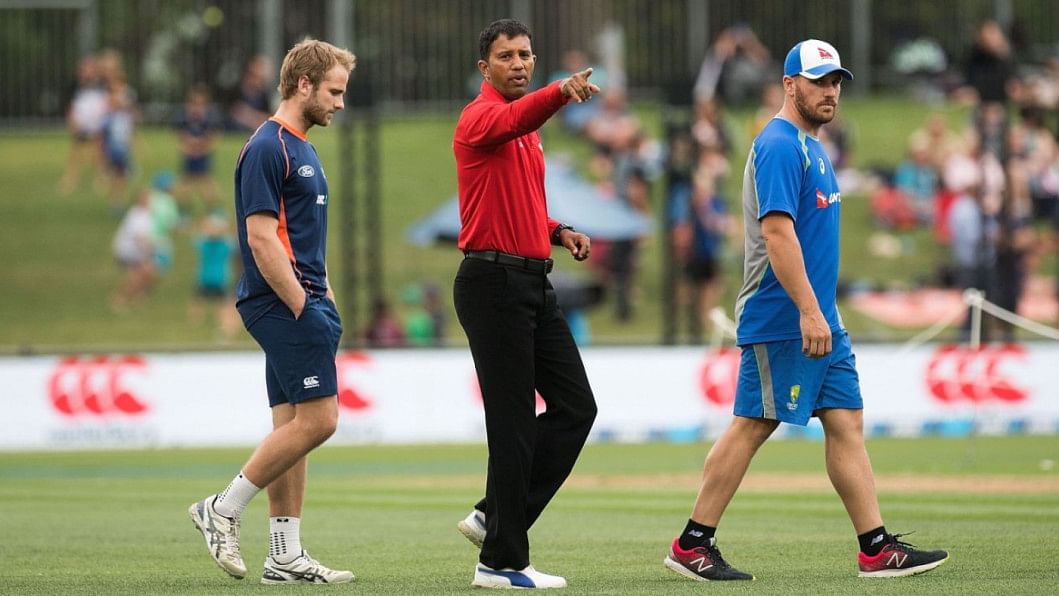 New Zealand Cricket (NZC) and local authorities have agreed to an urgent inquiry to determine why the second one-day international between the hosts and Australia was abandoned on Thursday without a ball being bowled.
Morning rain delayed the scheduled start time, but the conditions improved enough for the ground staff to prepare McLean Park in Napier for a shortened match.
Practice facilities across the road from the ground were "bone dry" shortly after the rain stopped, according to New Zealand coach Mike Hesson, but the outfield at McLean Park failed to drain properly.
"There were parts of the ground where you'd hit the ball and water would just go everywhere," Australia captain Aaron Finch told reporters. "It wasn't ideal, I don't think it would have been safe for players to play on."
The decision left thousands of fans frustrated and the players visibly annoyed.
NZC chief operating officer Anthony Crummy said they had agreed with the ground owners, the Napier City Council, to begin an independent inquiry as soon as possible as to why the field did not drain effectively.
"It's too early to say what happened," Crummy said. "We did have some rain today but not enough to have the game being abandoned. So we really need to have a look at what has happened.
"We have spoken to council and they have reassured us there will be a full independent review."
Council chief executive Wayne Jack said he considered the review to be an "urgent" matter and would meet with NZC to start proceedings on Friday.
The ground is due to host another ODI against South Africa on March 1. Crummy said it was too early to say whether that fixture was in doubt.
"Our number one priority is making sure that that game can go ahead without interruption," Crummy added. "Again, we just have to find out what has happened and what steps need to take place that it doesn't happen again."
Napier mayor Bill Dalton, while disappointed with the outcome, said he believed there was no issue with the drainage and stood by long-term groundsman Phil Stoyanoff.
Dalton added that several people who had access to the playing area had been surprised the match was abandoned.
"It was only one small area of the park that was deemed not to be dry enough," Dalton said. "I know people who walked over that particular area and couldn't see what the issue was.
"The general feeling amongst the public is that they couldn't understand why play didn't commence. But I'm not an umpire, or a cricketer and can't make those calls."
Crummy said all general admission ticket holders would receive a full refund. He said "about six-seven thousand" tickets had been sold but did not discuss how much money NZC would need to pay out, or their insurance arrangements.